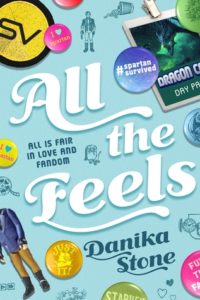 Title: All the Feels: All is Fair in Love and Fandom
Author:Danika Stone
Genre: YA, Contemporary, Romance
Publisher: Swoon Reads
Publication Date: June 7, 2016
Pages: 336
Buy: Amazon

College freshman Liv is more than just a fangirl: The Starveil movies are her life… So, when her favorite character, Captain Matt Spartan, is killed off at the end of the last movie, Liv Just. Can't. Deal.

Tired of sitting in her room sobbing, Liv decides to launch an online campaign to bring her beloved hero back to life. With the help of her best friend, Xander, actor and steampunk cosplayer extraordinaire, she creates #SpartanSurvived, a campaign to ignite the fandom. But as her online life succeeds beyond her wildest dreams, Liv is forced to balance that with the pressures of school, her mother's disapproval, and her (mostly nonexistent and entirely traumatic) romantic life. A trip to DragonCon with Xander might be exactly what she needs to figure out what she really wants.
Such a fun, feel good, romantic, fangirl story!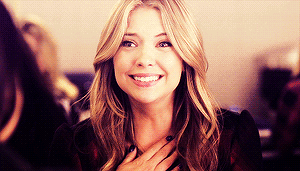 Liv Walden is the ultimate Starveil fan so when the ending of the final movie has her beloved character dying, she decides to take matters into her own hands and start the #SpartanSurvived campaign.  With the help of her best friend Xander, the campaign takes off taking her to DragonCon where she's forced to decide what she really wants in the face of actual real life.
Anybody who has ever fangirled over anything will relate with Liv and this book.  Liv was a likeable enough character even though her choices at times were a bit immature.  However, she learns from them by the end and you find yourself rooting for her to succeed, especially through all her awkward learning curves.  Xander –omg what a fantastic character!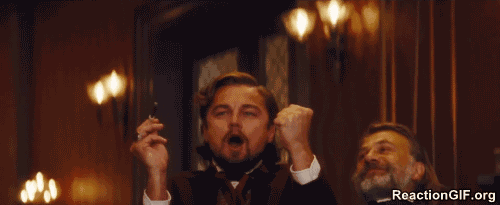 He marches to the beat of his own drum and doesn't give one iota what other people think.  You really fall in love with him by the end and wish you could emulate his confidence.
The plot moved well and their relationship was believable.  I loved that Danika threw in some diversity in this book, but not in a blaringly obvious way.  It was just natural to the plot and characters.  The only issue I had with this book was the conflict near the end; it was a bit forced and abrupt.  It just seemed exaggerated; like it was trying to make something out of nothing.  Other than that, it was a really enjoyable read.  I plowed through it in one sitting.
If you're any kind of fangirl this is a must read.  Any fans of Rainbow Rowell will love this homage to nerds and geeks of all kinds.  We know you're out there and you have the power to make great things happen.