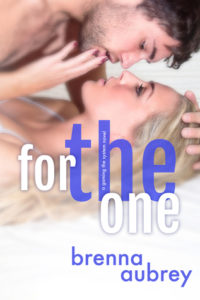 Title: For the One (Gaming the System #5)
Author: Brenna Aubrey
Genre: Romance, Contemporary, Chick Lit
Publisher: Silver Griffon Associates
Publication Date: May 10, 2016
Pages: 432
Buy: Amazon

He's got everything but game….

William Drake is an artistic genius with a photographic memory and the intensity to master practically any task. Oh, and he owns a chunk of a billion-dollar gaming company. A twenty-six year-old guy with his wealth, talent, and good looks shouldn't have problems winning over women. Except he does. To be exact—and detail-obsessed William is always exact—he's got problems with Jenna Kovac, the troubled beauty who has his heart working overtime and his tongue tied in knots.

And she can't afford to lose.

Jenna Kovac is a survivor. When war ripped her world apart, she lost her family, her homeland, and her one true love. She's made a new life for herself in the US, but she's learned that nothing is permanent, and some nights it's not even safe to dream. When a scumbag sells her future out from under her, suddenly the only man who can get it back is William Drake, geeky—but scorching-hot—social disaster. William must learn to stay cool under pressure for the all-important duel he's about to fight. Unless she can teach him to loosen up, she'll lose everything. Again.

But Jenna's got a few things to learn from this irresistibly enigmatic man. As they spend time together, they're soon exchanging long, slow kisses—and painful secrets. There's so much more to William.

Something that might be worth taking one more risk…
I really love this series and William and Jenna's story was just so sweet and original that you couldn't help but cheer for them to get together!
William Drake is autistic and has trouble relating to people because he sees things in absolutes.  Even though he is handsome, extremely talented, and wealthy, all William really wants is Jenna Kovac.  Jenna on the other hand, never stays in one place for long and has issues committing to people because of her troubled past.  When William steps in and offers to fight for Jenna, fate has other plans for these two.  Will they learn to see past their own fears and love one another? Or will their stubbornness force them to lose out on something great?
I really liked this story.  For one, I really loved how Brenna Aubrey incorporates a hero who has autism.  That's really not something that's done in literature every day.  She also does it in a really fantastic way.  You get inside William's head and see how he thinks and why he says the things he says.  It was so charming watching him interact with Jenna and vice versa.  Jenna was a far from perfect character.  Her fear of love kept her from enjoying life–until William came along.  I loved their interactions.  They helped each other grow and brought out the best in one another.  They really pushed each other to break through their fears and challenged one another to experience new things.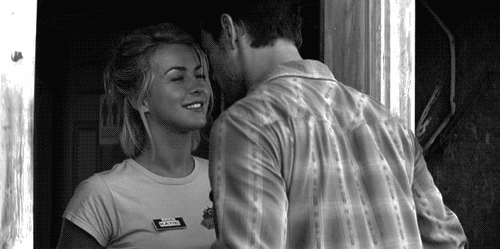 The story alternates between William and Jenna's point of view and it helps to move the plot along.  The plot moved well and dealt with some tough issues besides William's autism like PTSD and emotional trauma.  They were all handled extremely well.  I loved watching these characters work through their issues and in doing so helping the other.  We see some familiar faces (Adam, Mia, Jordan, April) and while it is nice to have read the previous installments of the series, it's not technically necessary to enjoy William and Jenna's story (although I would highly recommend it, especially if you're a self proclaimed geek like me!).
Pick up William and Jenna's story, or Adam and Mia's or Jordan and April's.  You won't regret starting this series! William and Jenna's story gives you hope that everyone deserves love, even if we don't always believe that of ourselves.