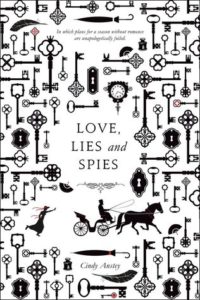 Title: Love, Lies and Spies
Author: Cindy Anstey
Genre: YA, Historical Fiction
Publisher: Swoon Reads
Publication Date: April 19, 2016
Pages: 368
Buy: Amazon

Juliana Telford is not your average nineteenth-century young lady. She's much more interested in researching ladybugs than marriage, fashionable dresses, or dances. So when her father sends her to London for a season, she's determined not to form any attachments. Instead, she plans to secretly publish their research.

Spencer Northam is not the average young gentleman of leisure he appears. He is actually a spy for the War Office, and is more focused on acing his first mission than meeting eligible ladies. Fortunately, Juliana feels the same, and they agree to pretend to fall for each other. Spencer can finally focus, until he is tasked with observing Juliana's traveling companions . . . and Juliana herself.
So I've been eyeing this one for a while. It had everything I wanted out of a regency romance–plucky heroin, dashing gentlemen and reluctant romance galore, but it just fell a bit short for me.
Juliana Telford is more interested in studying her precious ladybugs than finding a husband.  For her season in London, she's completely focused on publishing her research rather than the delights the season has to offer.  In a rather interesting introduction, Juliana and Spencer Northam both discover their aversion to marriage and decide to "court" in order to fend off the matchmaking mothers of the ton.  For Juliana, this is the perfect arrangement; one where she can focus on her research.  For Spencer, who works for the War Office, it allows him to focus on his mission, one that leads him dangerously close to Juliana's companions.  With both of them firmly ensconced on the side against marriage, neither one expects to actually fall for the other.  That would just be disastrous, or would it?
This book started off fantastically.  I loved the way Juliana and Spencer meet.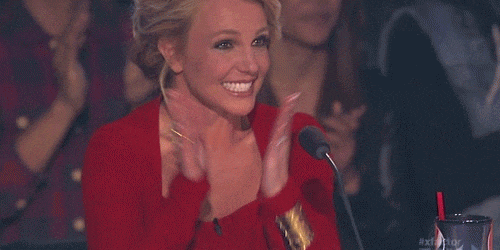 It was completely unexpected, yet so appropriate for these two characters.  I really enjoyed Juliana as a character.  She's intelligent and witty, and takes no interest in the falsities of the rest of her sex.  Spencer reminded me a bit of a young bravado trying to prove himself as an adult.  Not that he was immature, but at times his actions were a bit childish, especially where Juliana was concerned.  I did enjoy their romance together though.
The other characters were foppish and catty.  Granted they were meant to be that way, but it had me forcing myself to continue reading.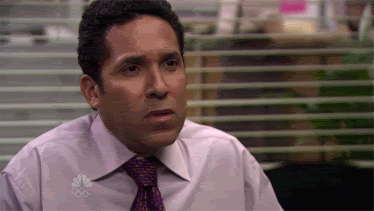 That was my main issue with the book.  The secondary characters kinda ruined it for me.  And while the plot moved, it seemed superficial at times, especially regarding Spencer's mission with the War Office.  The whole spying plot seemed a bit cartoonish and not very serious at all.  I didn't expect the ending to go where it did, although we expected something to happen.  I think the main issue I had with this book was its "foppishness".  It was extremely light-hearted and campy, almost too much.  I just would have liked a bit more depth with some of the characters and plot lines.  Can a book be too lighthearted? I feel like I'm being cruel in my criticism, but I'm just being honest.  The witty banter however was stellar and Juliana and Spencer's relationship keep the story moving, often quite entertainingly.