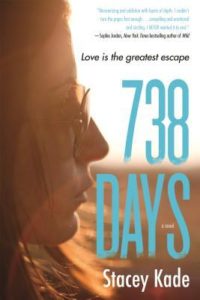 Title: 738 Days
Author: Stacey Kade
Genre: New Adult, Contemporary
Publisher: Forge Books
Publication Date: June 7, 2016Pages: 432
Buy: Amazon

At fifteen, Amanda Grace was abducted on her way home from school. 738 days later, she escaped. Her 20/20 interview is what everyone remembers—Amanda describing the room where she was kept, the torn poster of TV heartthrob Chase Henry on the wall. It reminded her of home and gave her the strength to keep fighting.

Now, years later, Amanda is struggling to live normally. Her friends have gone on to college, while she battles PTSD. She's not getting any better, and she fears that if something doesn't change soon she never will.

Six years ago, Chase Henry defied astronomical odds, won a coveted role on a new TV show, and was elevated to super-stardom. With it, came drugs, alcohol, arrests, and crazy spending sprees. Now he's sober and a Hollywood pariah, washed up at twenty-four.

To revamp his image, Chase's publicist comes up with a plan: surprise Amanda Grace with the chance to meet her hero, followed by a visit to the set of Chase's new movie. The meeting is a disaster, but out of mutual desperation, Amanda and Chase strike a deal. What starts as a simple arrangement, though, rapidly becomes more complicated when they realize they need each other in more ways than one. But when the past resurfaces in a new threat, will they stand together or fall apart?
The feelings, guys.  Wow.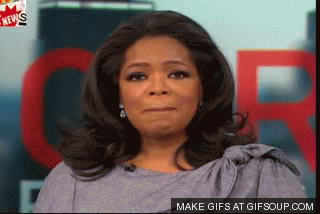 Amanda was abducted and raped when she was 15.  Kept in the basement of an old house by a psychopath, she still deals with PTSD even two years later.  Her reason for escape however?  A made up version of the actor Chase Henry she thought up in her head.  Two years later though, the real Chase Henry is far from heroic.  Dealing with the consequences of poor decisions, Chase is trying to re-up his public image and thinks to do so with Amanda.  When their feelings turn more than business like though, and a new threat surfaces that threatens to tear them apart, both Amanda and Chase must decide whether or not to take the leap and jump into this new relationship.
Wow.  I loved this book.  It rips you apart then puts you back together again.  Just like humpty-dumpty–just more brutal.  I didn't think I was going to be able to read this book at all because of the subject matter.  I couldn't even look at Room for the same reason, but it didn't really deal with the captivity so much as the aftermath.  Amanda was a really complex character.  She's not what you would think.  She's really blunt about what happened to her–to the point of putting people in their place and making them feel a little uncomfortable.  Her PTSD holds her back from living a full life and you see her struggle with it.  Kade did a fantastic job of highlighting  PTSD and it's consequences in a realistic and heartbreaking manner.  I really loved Amanda's journey.  Her growth and eventual trust in Chase was fantastic to watch.
I loved Chase.  You could see he was really trying to redeem himself for his past actions, often taking the brunt and criticism of his coworkers in order to prove himself.  He struggles with what he's doing to Amanda.  He knows it's wrong and he tries to fix it, but half the time he just blunders it up because he doesn't know any better.  Their relationship was two tortured souls coming together to heal each other from their pasts–they didn't want to be defined by them which I think is an empowering message.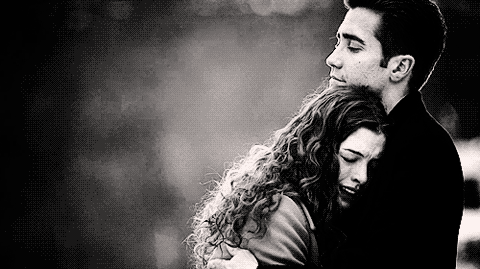 The plot moved really well.  You were so invested in Amanda and Chase that you couldn't stop turning the page to see what would happen.  The ending was a bit predictable and I wish the epilogue gave a little more, but it was still very satisfying.
If you want to read a book that will just make you feel everything, pick this up (maybe you can win it in my giveaway!). It's a story about redemption, love, persevering in the face of adversity, and realizing that everybody deserves to be loved.  That's a powerful message, don't you think?