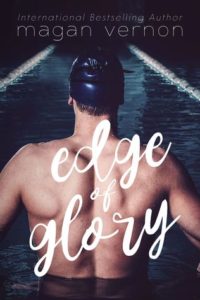 Title: Edge of Glory (Friendship, Texas #1)
Author: Magan Vernon
Genre: New Adult, Contemporary, Romance
Publisher: Victory Editing
Publication Date: July 12, 2016
Pages: 225
Buy: Amazon

"Welcome to Conti's. I'm Lia and I'll nguhhhhhhhhhhhhh".

I froze. Directly facing me was Olympic swimmer, Jay Morningstar… and I just made an idiot of myself.

The rest of the table looked up to see me standing there with my mouth practically gaping. His coach, who I recognized from TV interviews, and even two other swimmers from the Olympic team… they didn't say anything, they didn't even blink.

"Uh… I mean…"

I couldn't even put together my words and Jay Morningstar was just staring at me with that Wheaties box smile and those icy blue eyes.

What was I supposed to say? Sorry I just made a weird noise, it's just that I have a poster of you on my wall where you are wearing nothing more than your gold medals, a smile, and a pair of man panties?
I enjoyed Edge of Glory! It was a feel good sports romance that made you wish you dated a swimmer.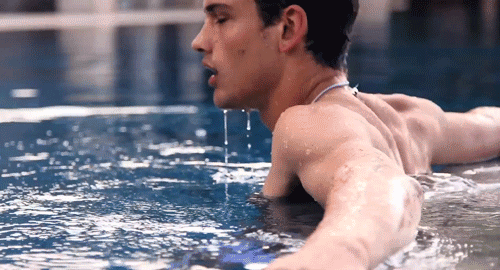 Lia is working at her family's Italian restaurant when Jay Morningside–8 time Gold Metal Olympic Champion–comes in for dinner.  Sparks are instantaneous, but not everything comes easy for the pair. Besides Lia's strict Italian family and Jay's fame, she has her own doubts and insecurities to deal with if their relationship is ever going to make it.
Lia was a likeable enough character, but at times I found the wall she put up to be a bit immature.  She needed constant reassurance that Jay wasn't going to leave her and while certain instances were justified, others had me wanting to hit her upside the head like her family is so fond of doing with her brothers.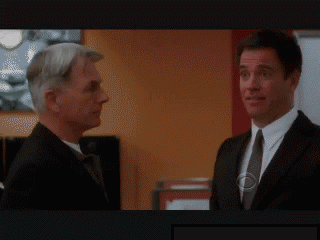 Jay was great and I loved how he broke down the walls that Lia put up.  He was really endearing.
I had some issues with her family, especially the authenticity.  They were Sicilian and being Sicilian myself, at times it was a bit exaggerated.  Their over-protectiveness was true to a point, but at times it was taken to the extreme.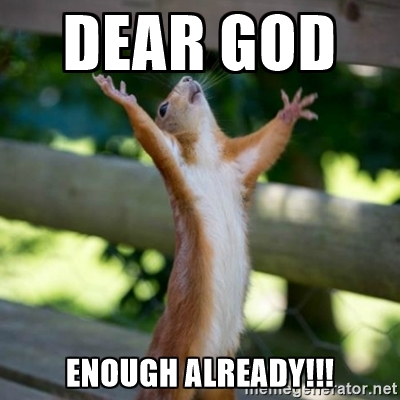 The plot moved well and had you rooting for the two of them.  There were some really humorous moments that I found myself chuckling over and a gorgeous man in a speedo is never a bad thing! Some of the conflict was a bit fabricated, but I really enjoyed it overall.
If you're looking for a sweet love story and gorgeous men in swimming pools, grab this one now!