I was lucky enough to get tickets to the Crooked Kingdom's launch party with Leight Bardugo and Jesse the Reader at The Strand.  It was a crazy night filled with lines, friends, and cookies.
I arrive relatively early to get on line because I KNEW it was going to be crazy town.  I meet up with my friend Jenn and later with Christina and Emma.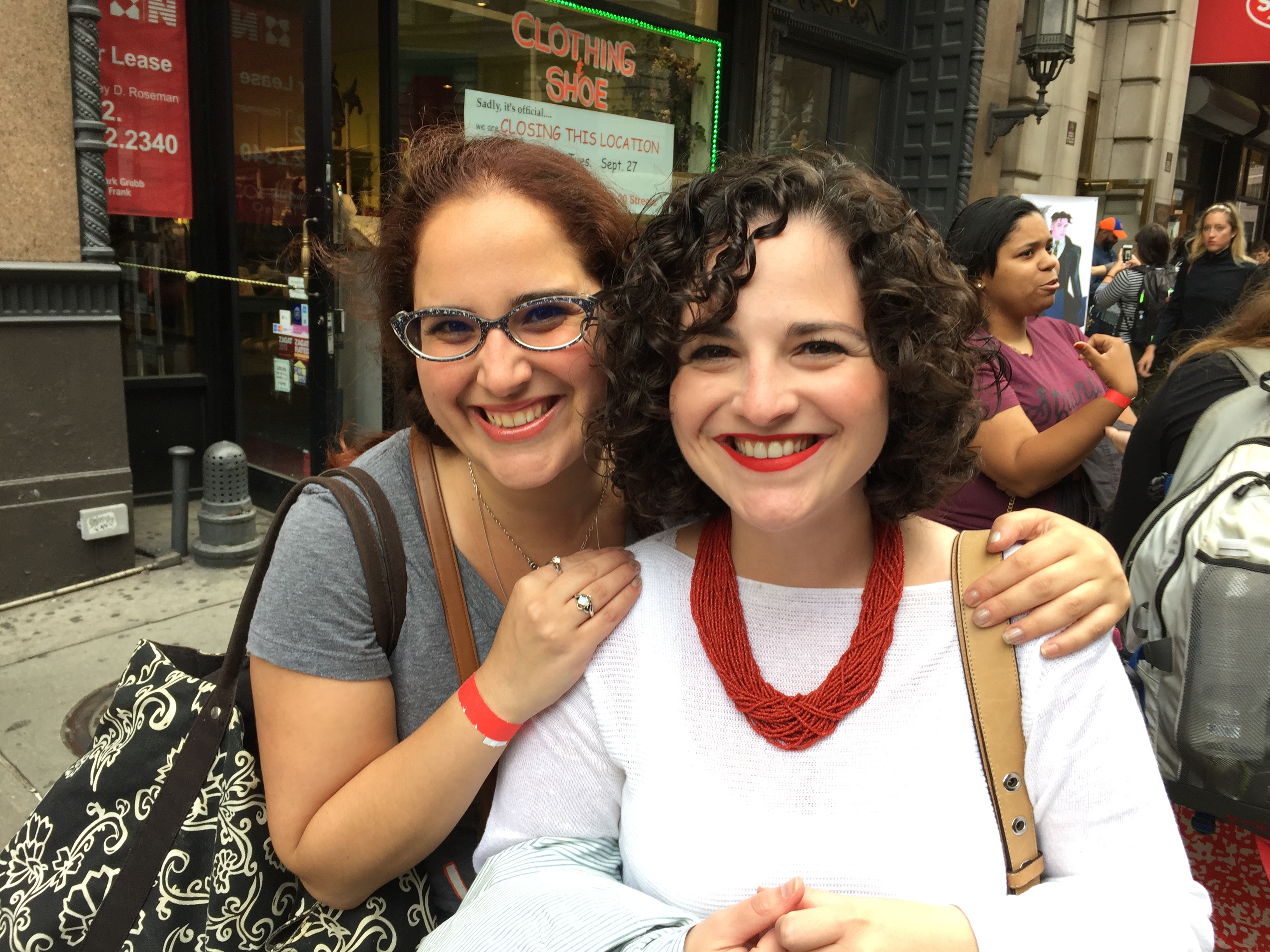 As we waited we chatted about old cartoons, weddings, and of course BOOKS.  Finally we're allowed inside inside where I am able to put Crooked Kingdom in my hands!!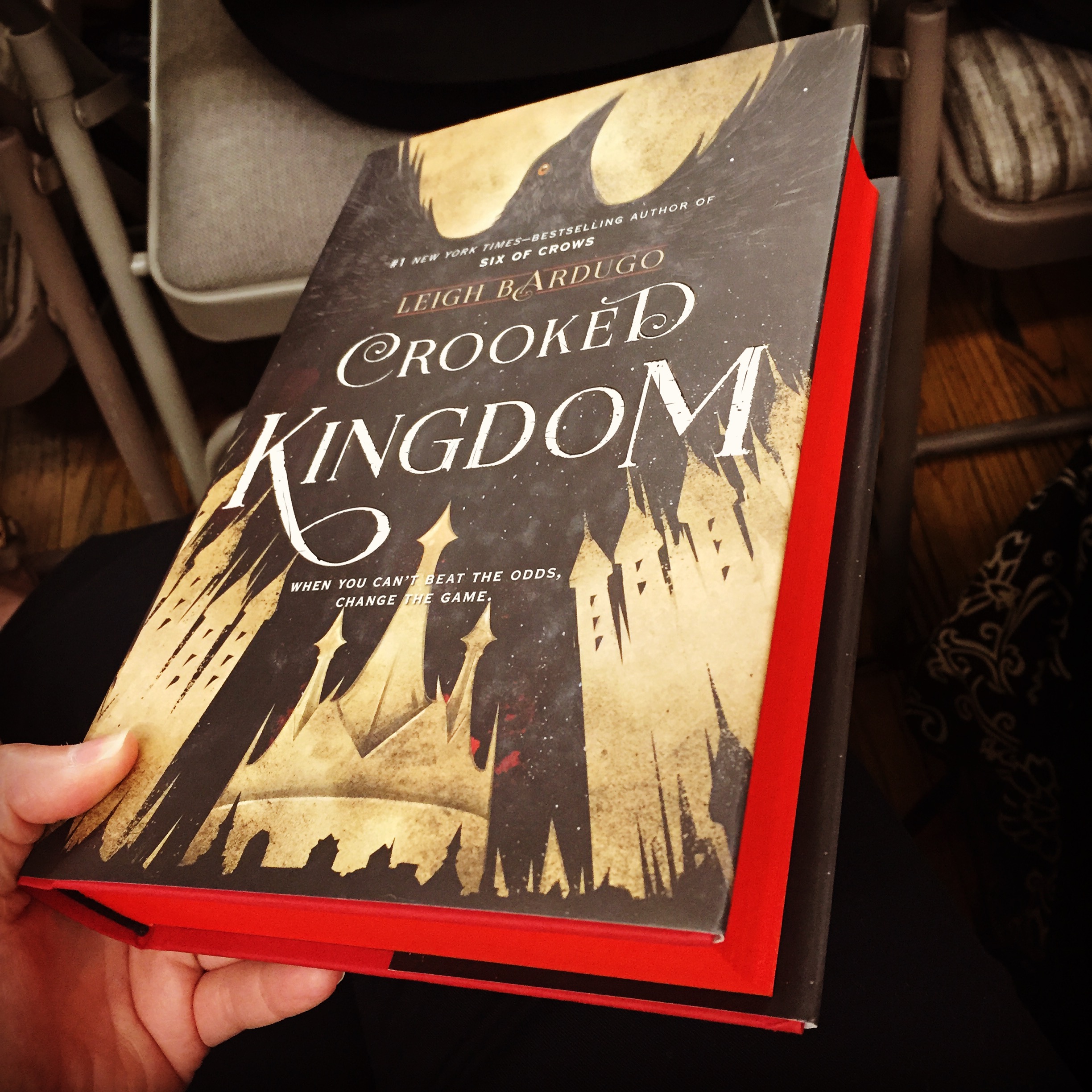 I have to say the setup was pretty awesome.  I was obsessed with the character posters.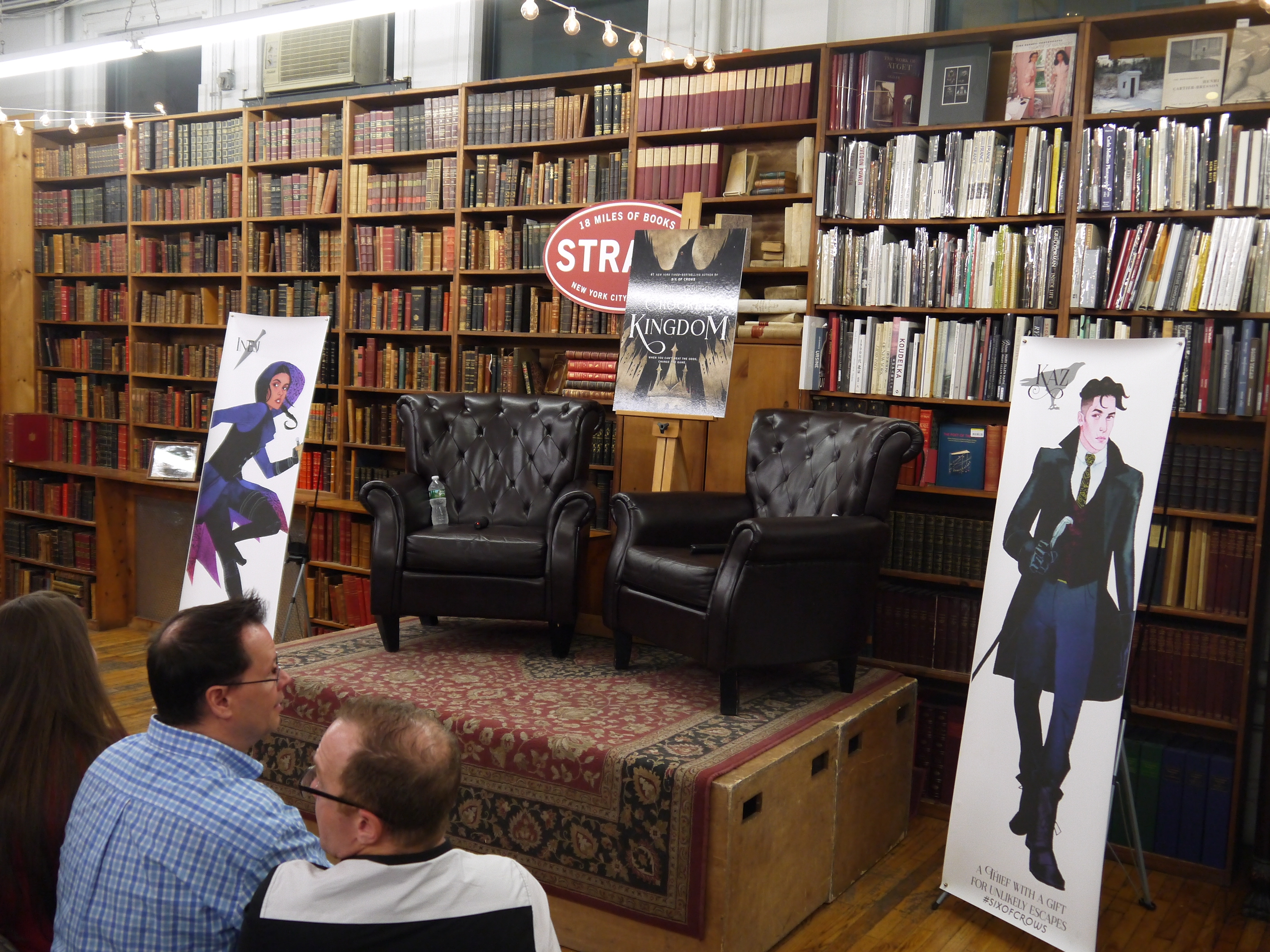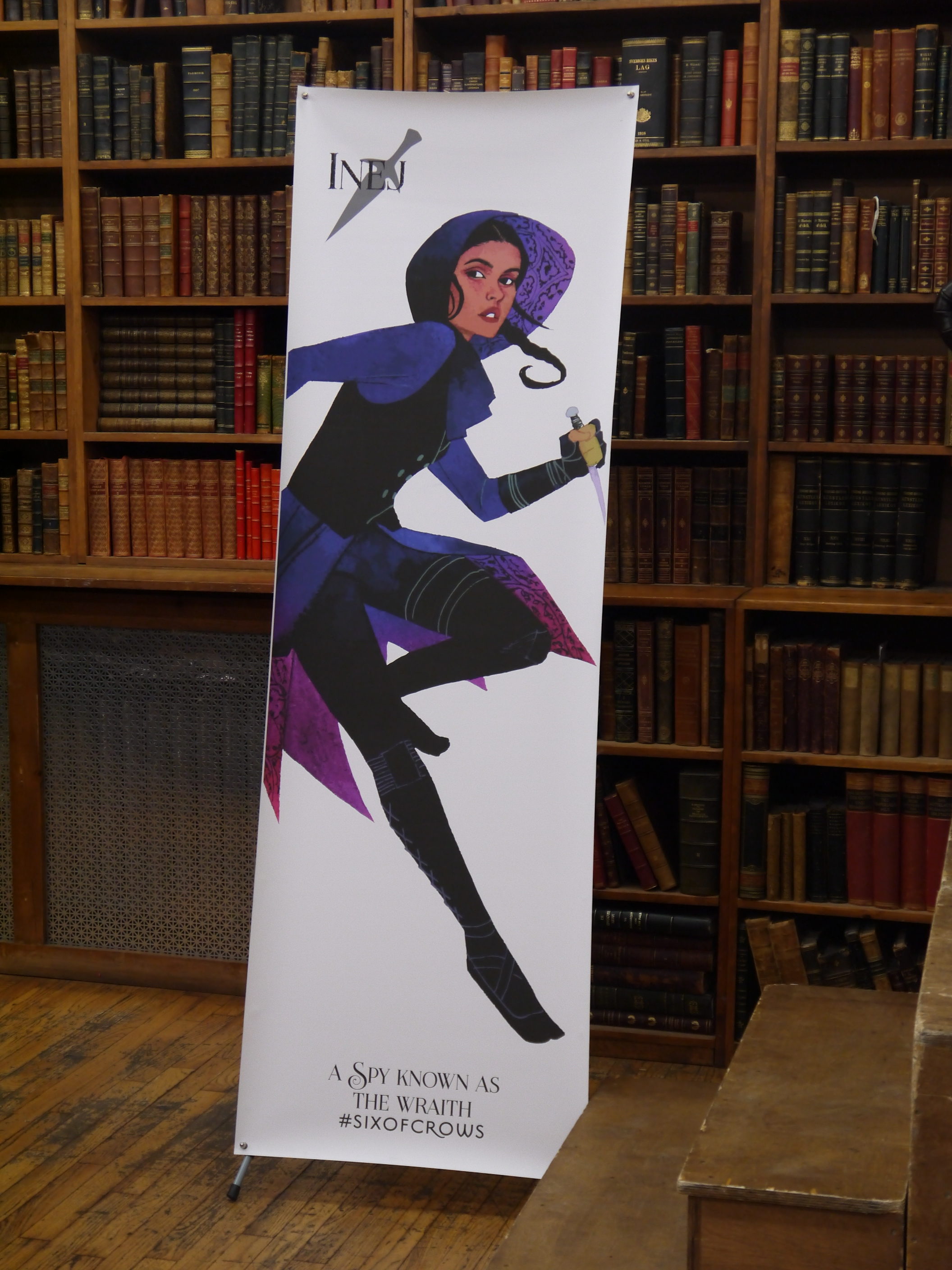 <3 Kaz <3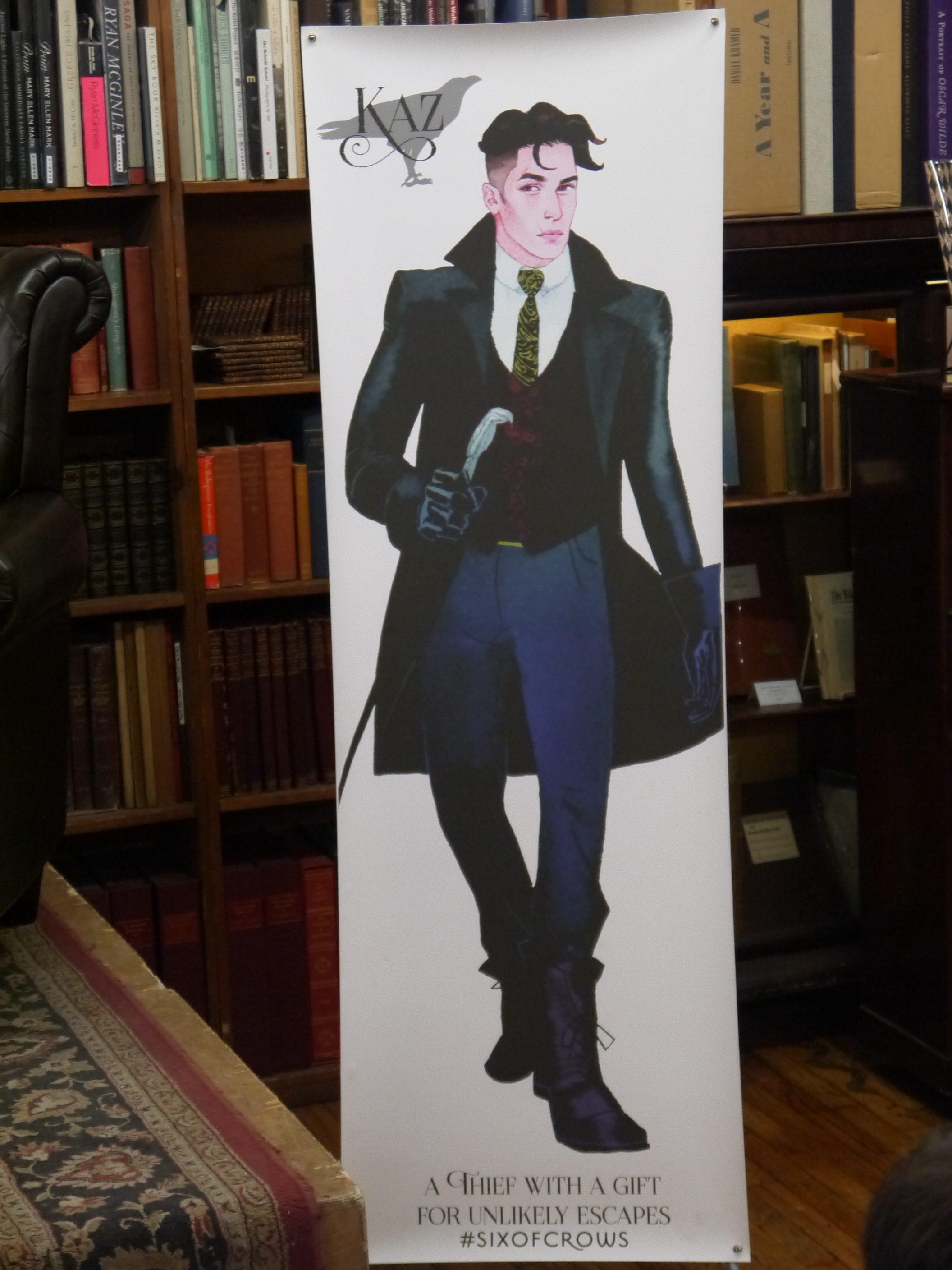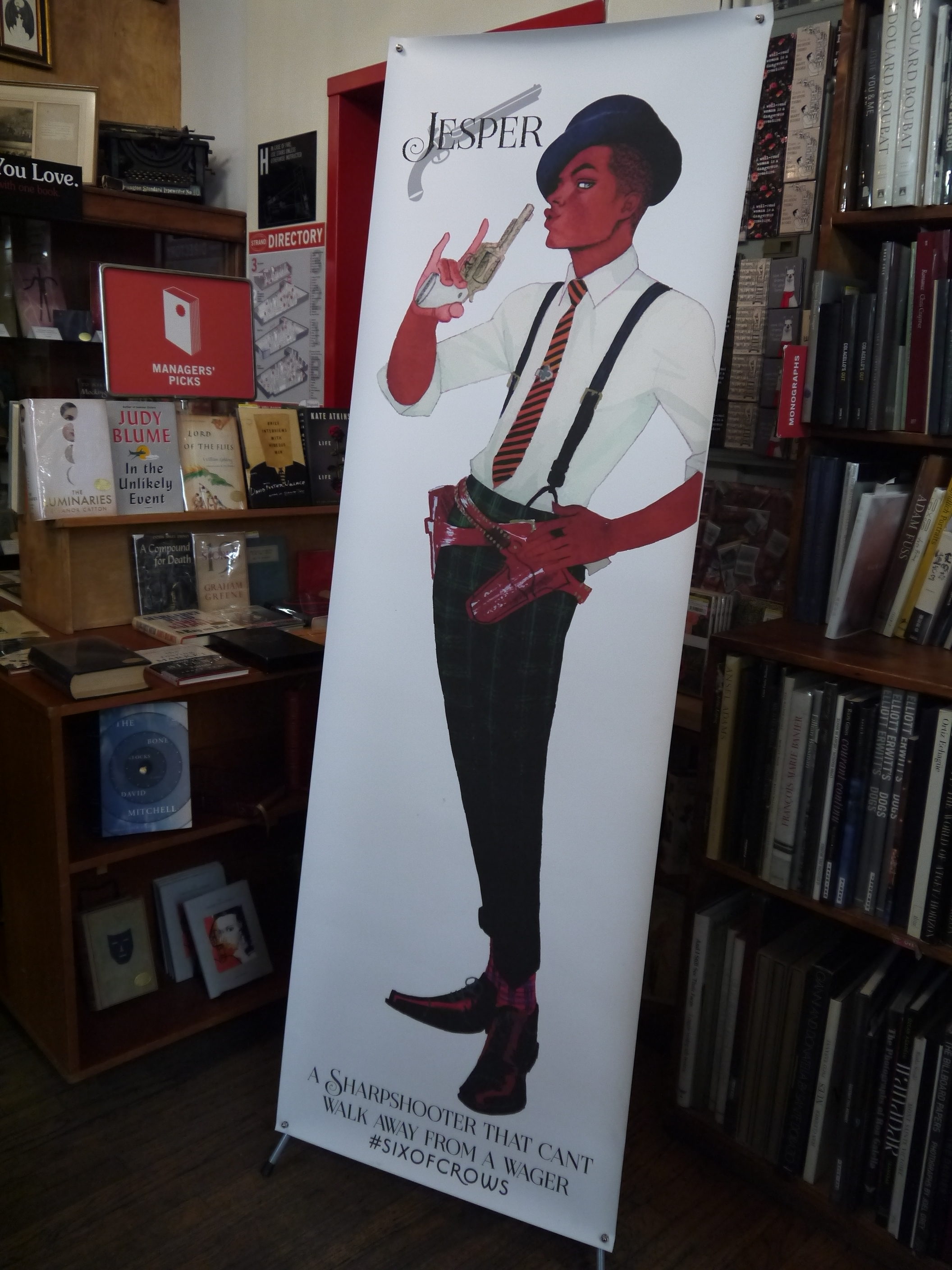 As you can see from the background, it was pretty packed but we were able to nab some seats 🙂  Just look at these gorgeous gals!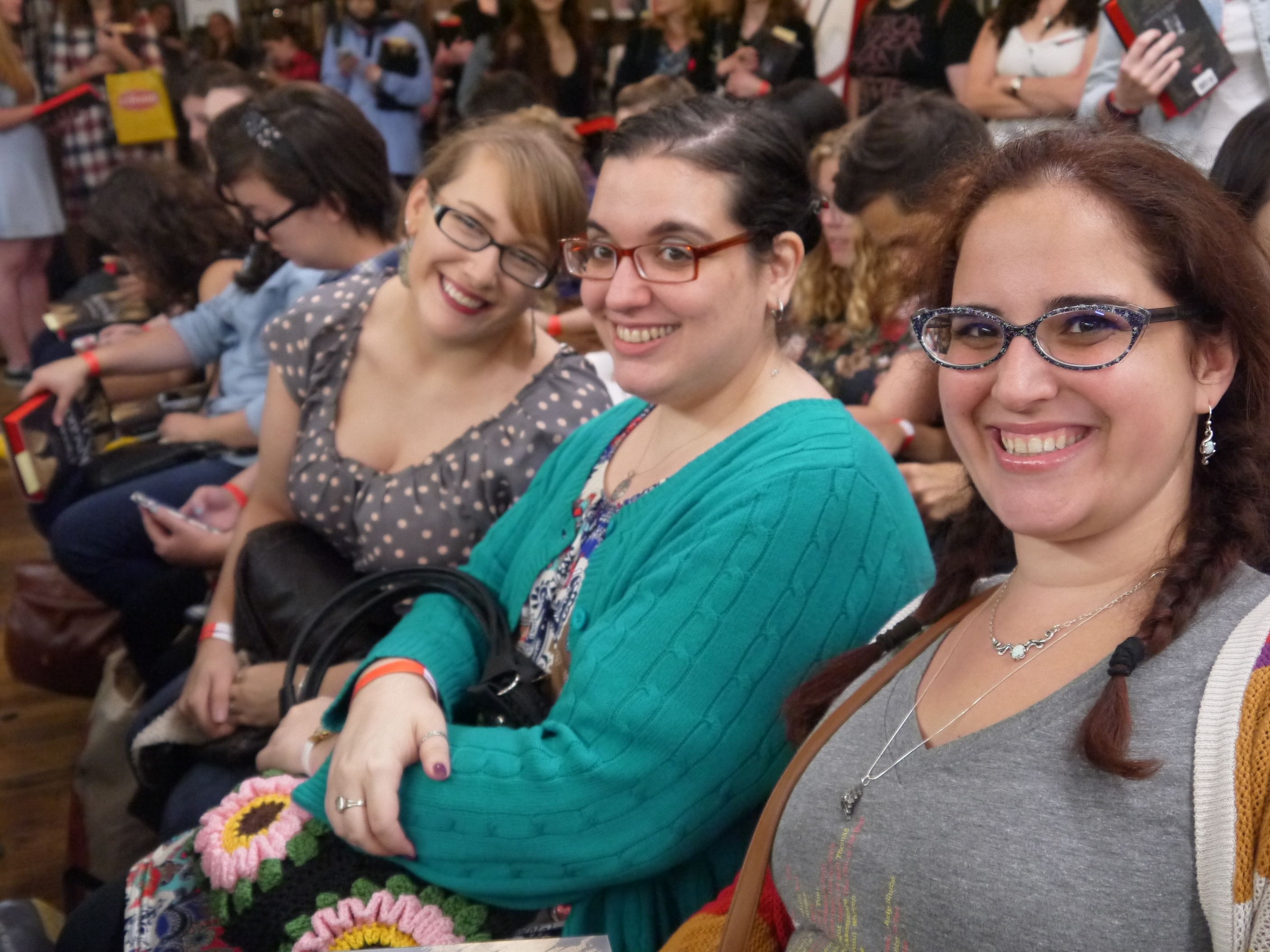 After much hoopla, Leigh and Jesse took the stage! Leigh was hysterical as always and was gracious enough to answer what Starbucks drinks the crew would order.  I was lucky enough to ask a question and Leigh gave a fantastic response.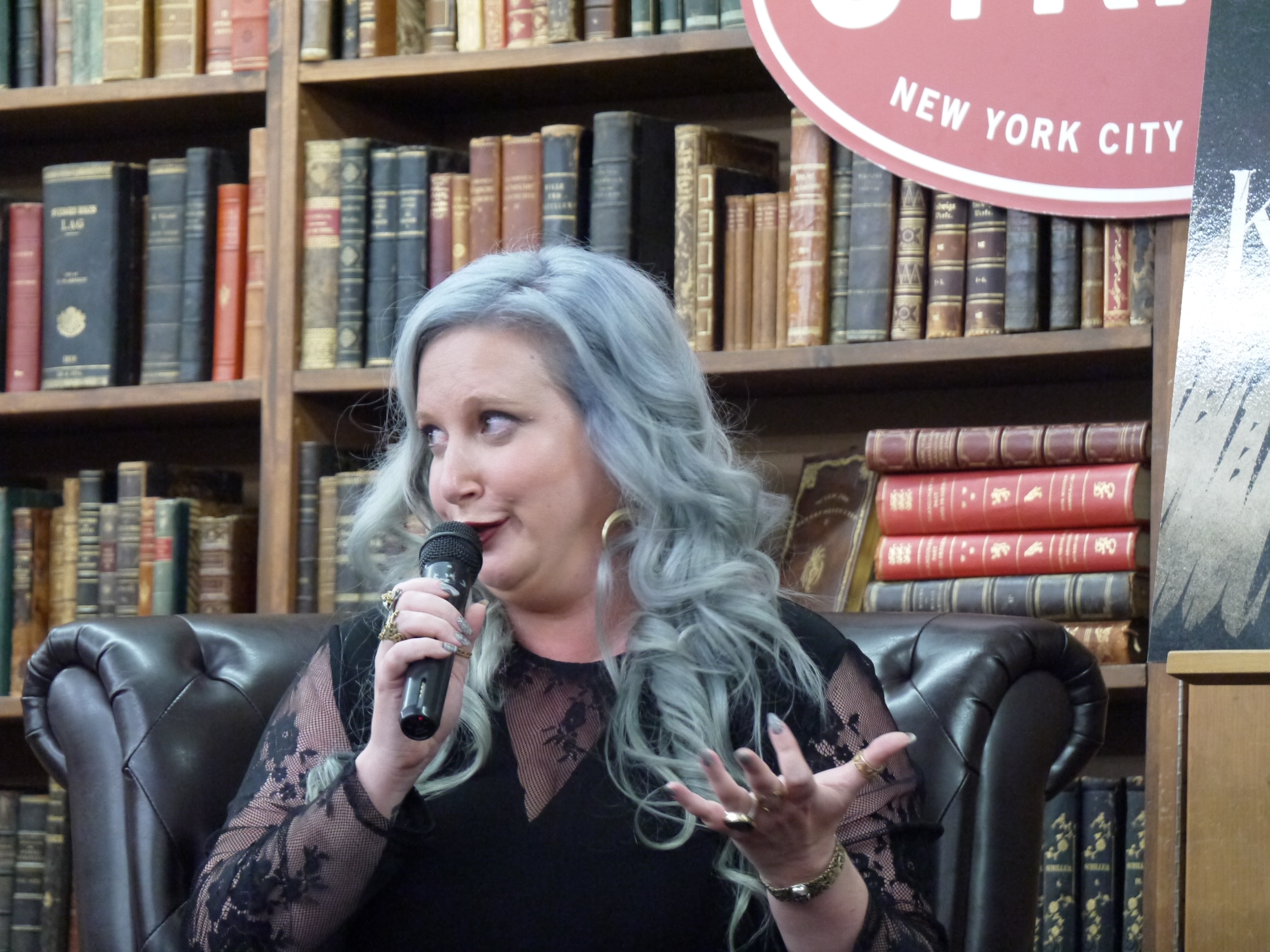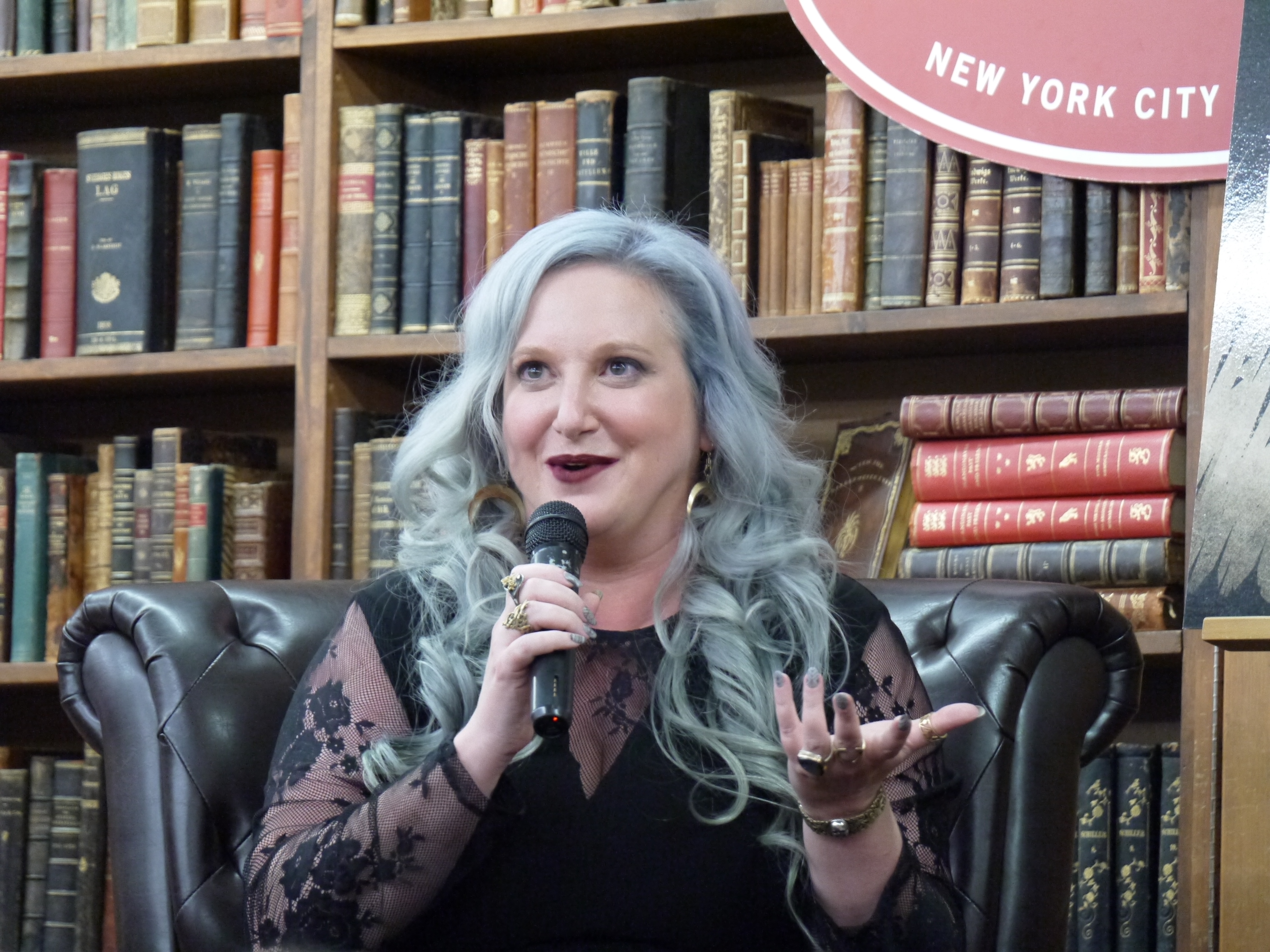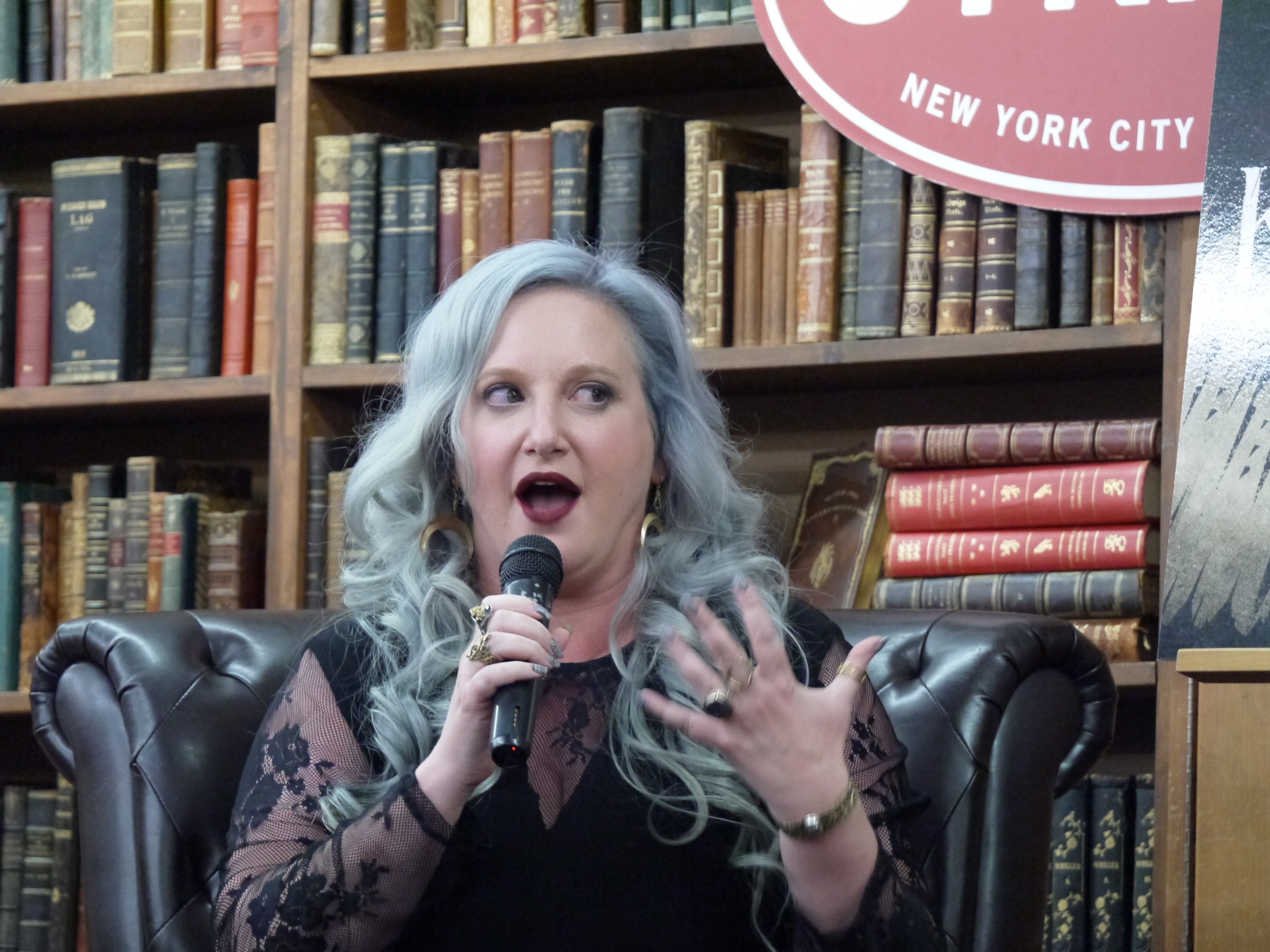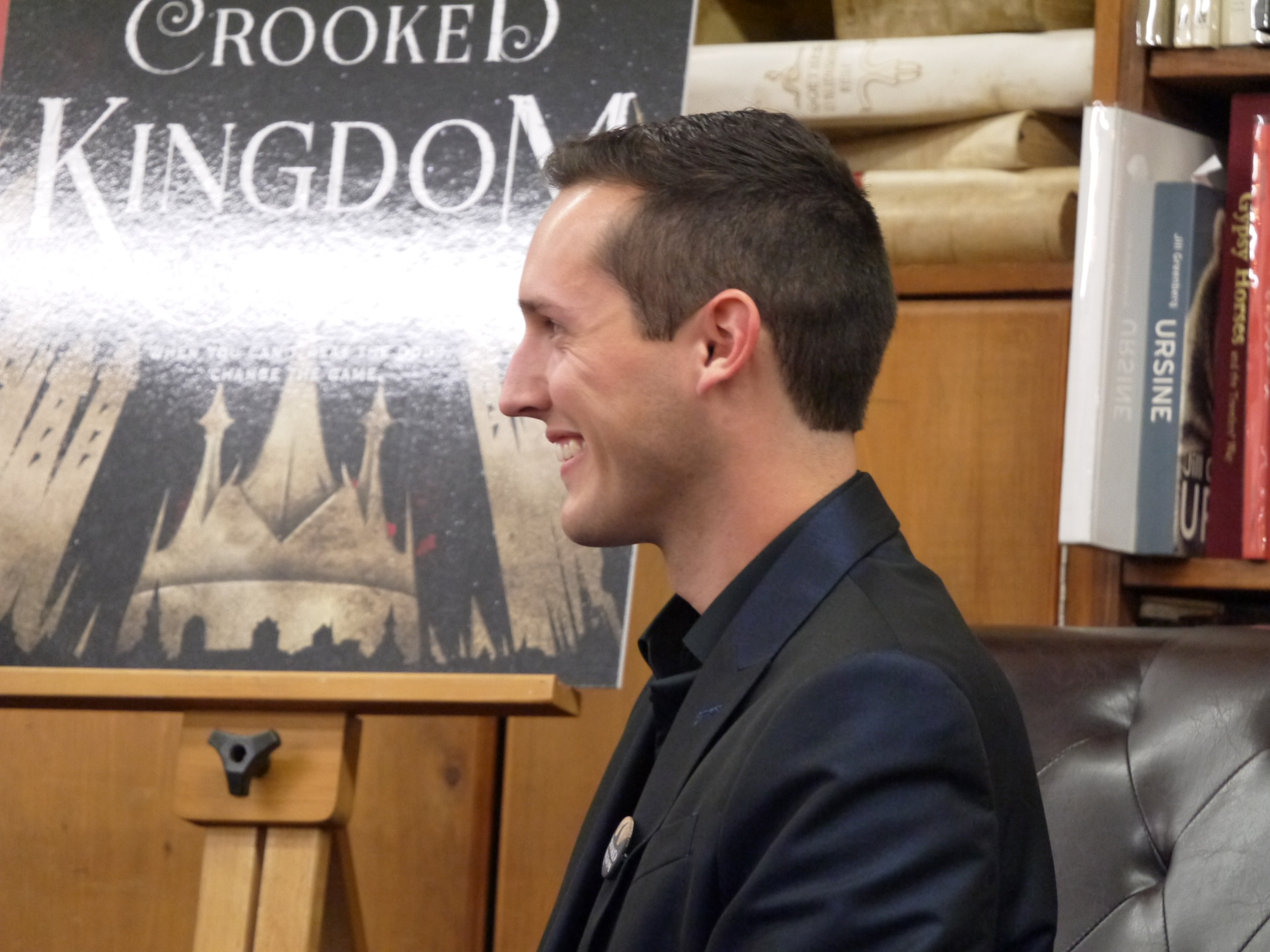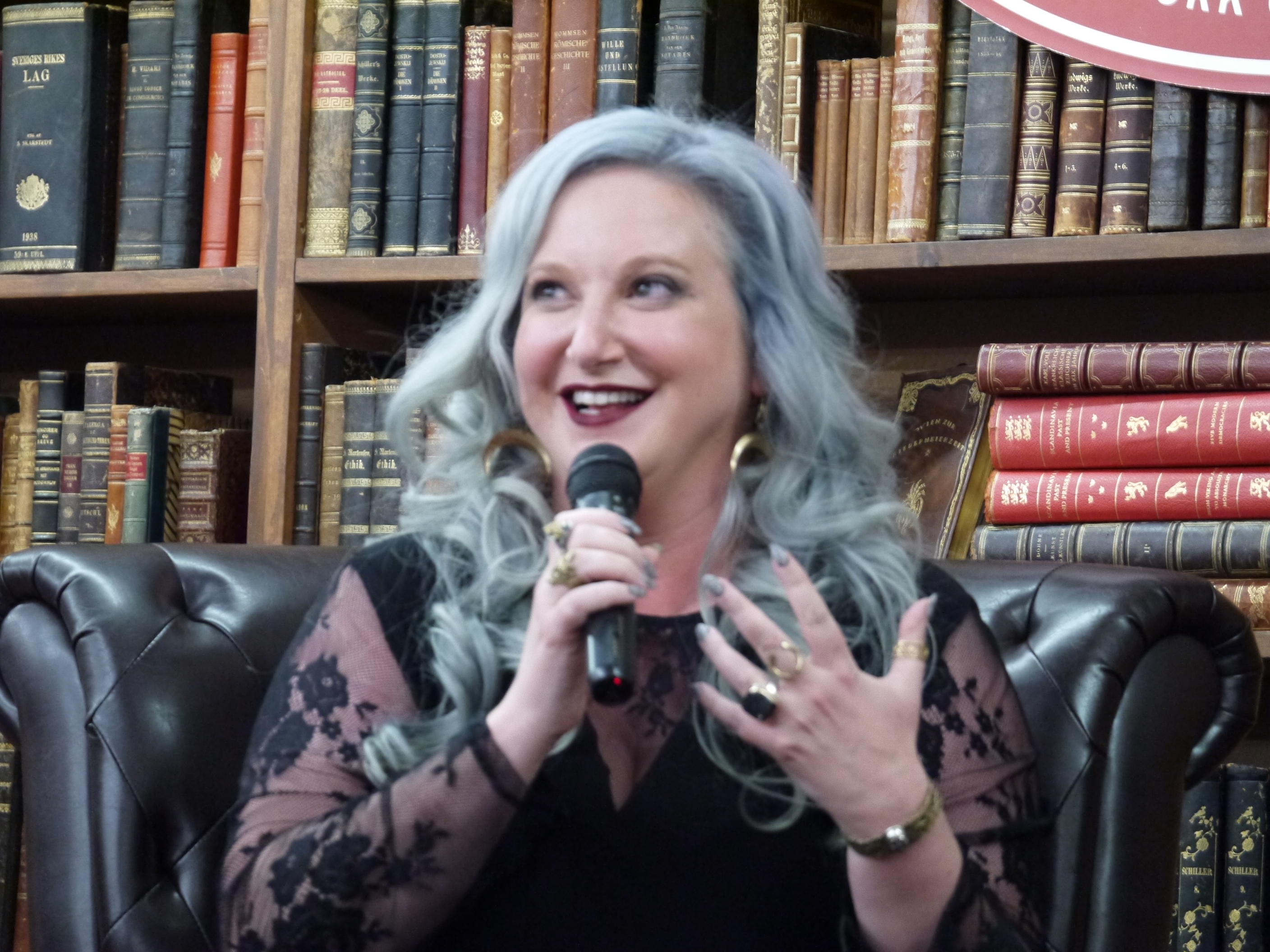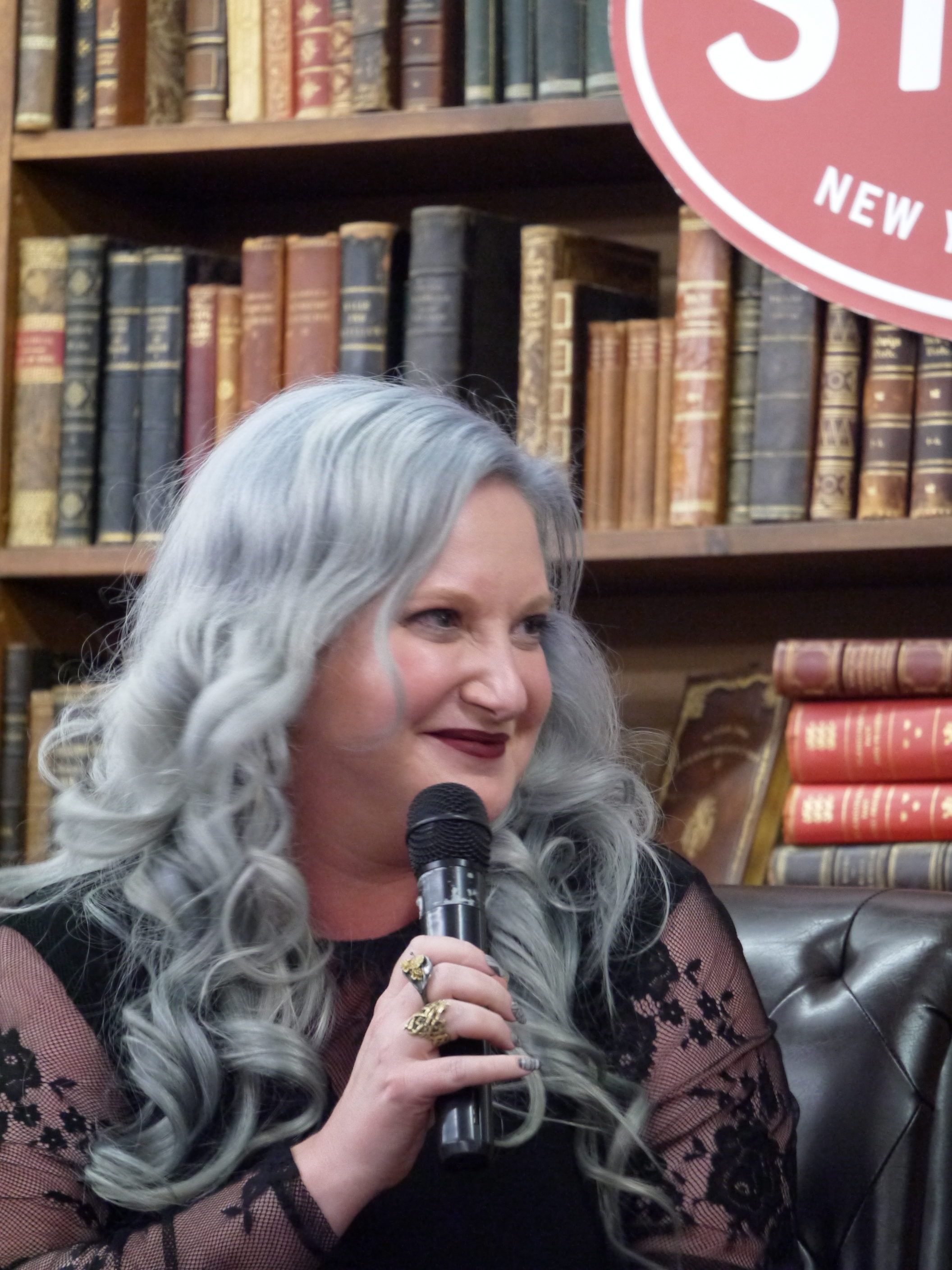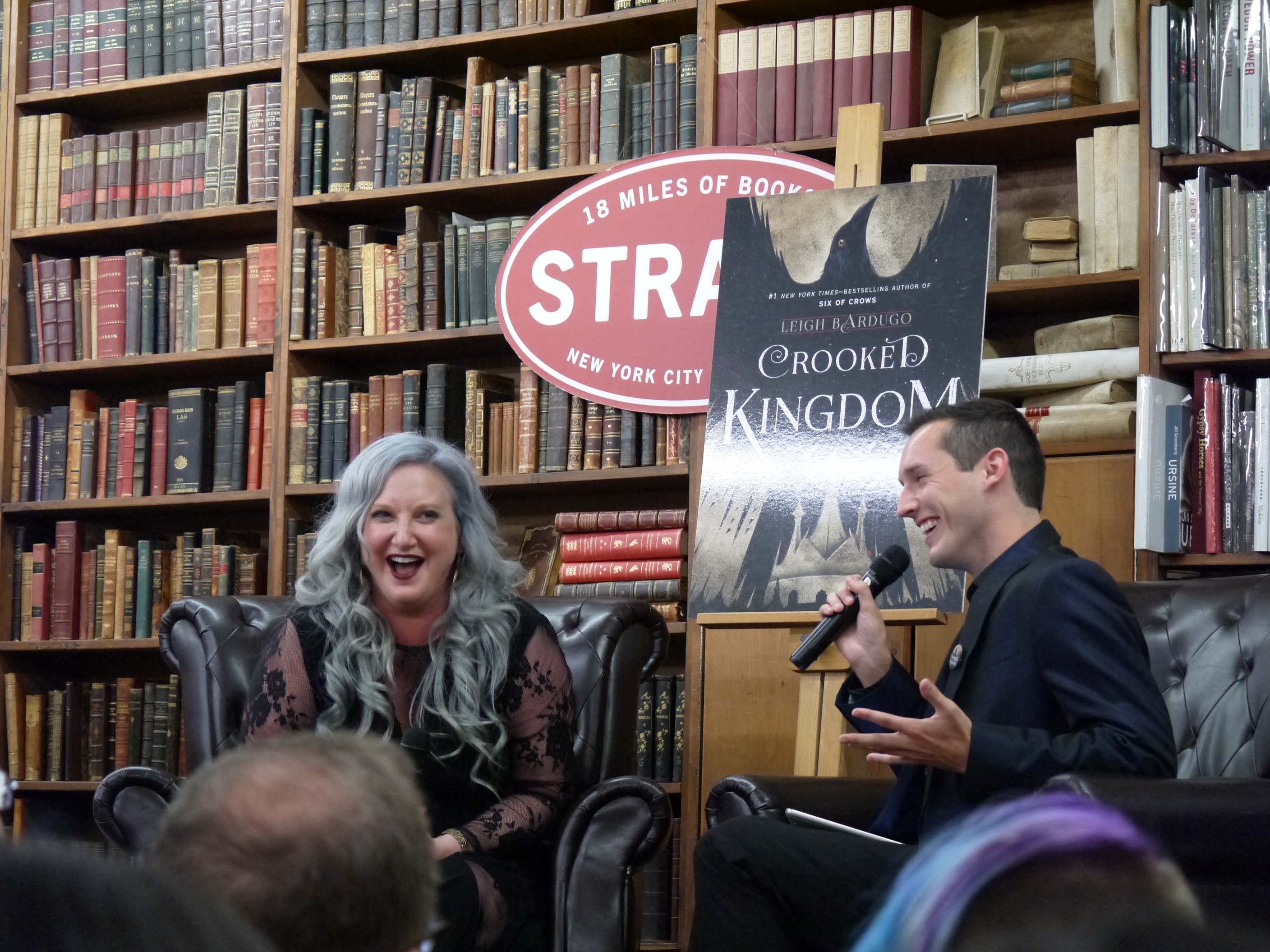 When the Q &A was over, we waited to get our books signed, but the wait was supplemented with some awesometastic cookies!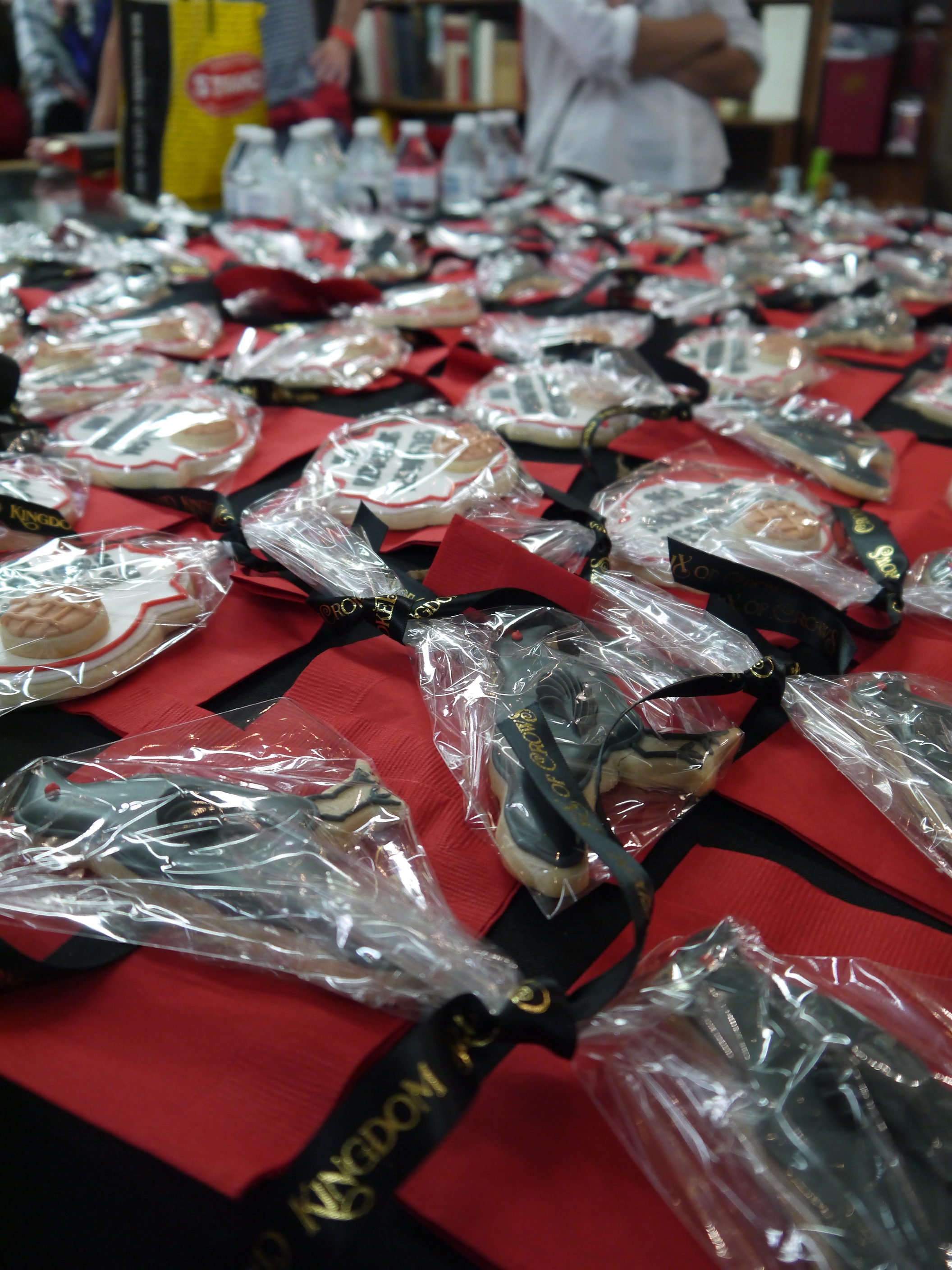 They were delicious.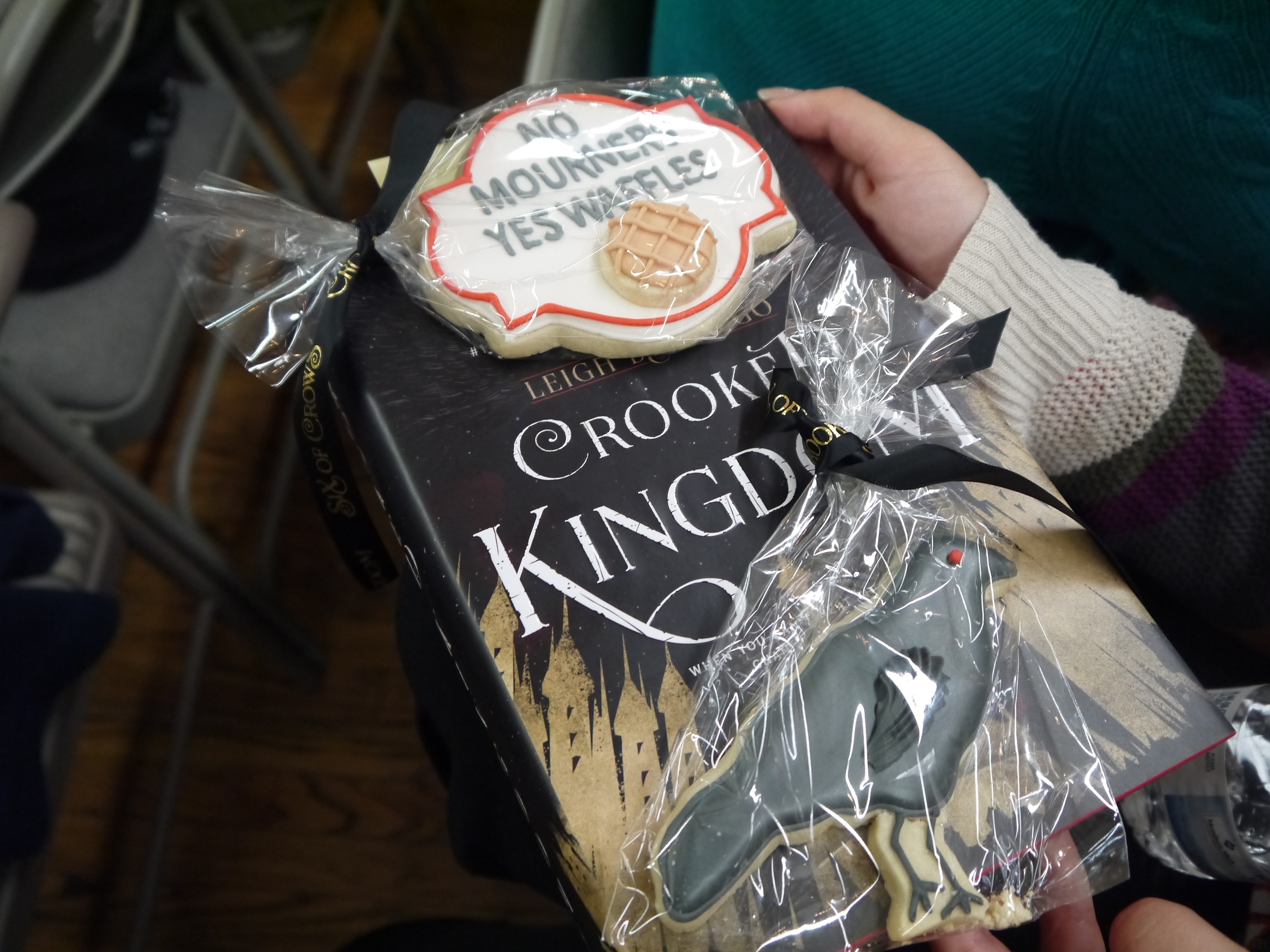 The cool factor people.  The cool factor.
As you can see Christina was super psyched to get her copy of Crooked Kingdom.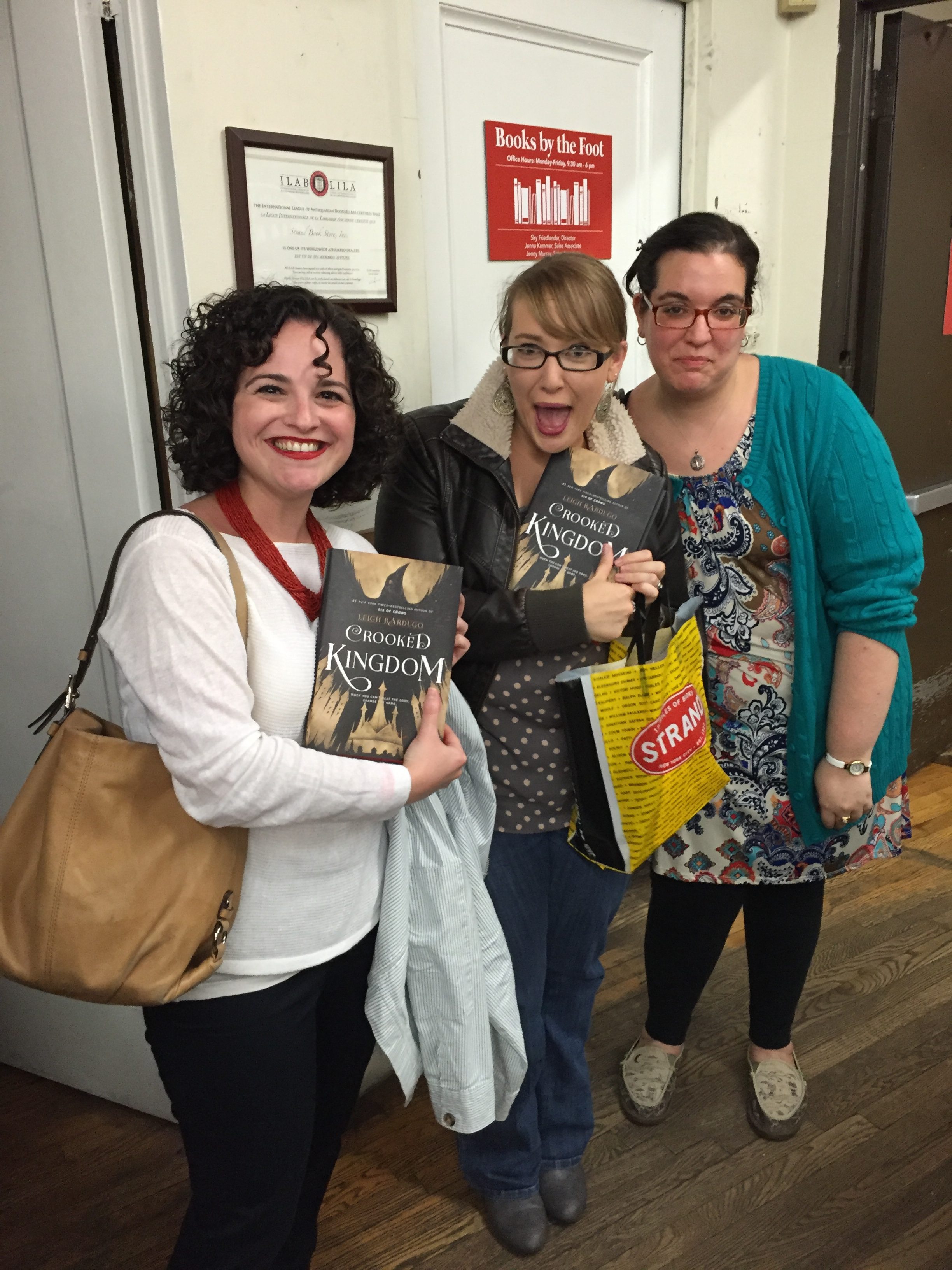 Along with cookies we also got buttons, character trading cards, and this REALISTICALLY DETAILED TATOO.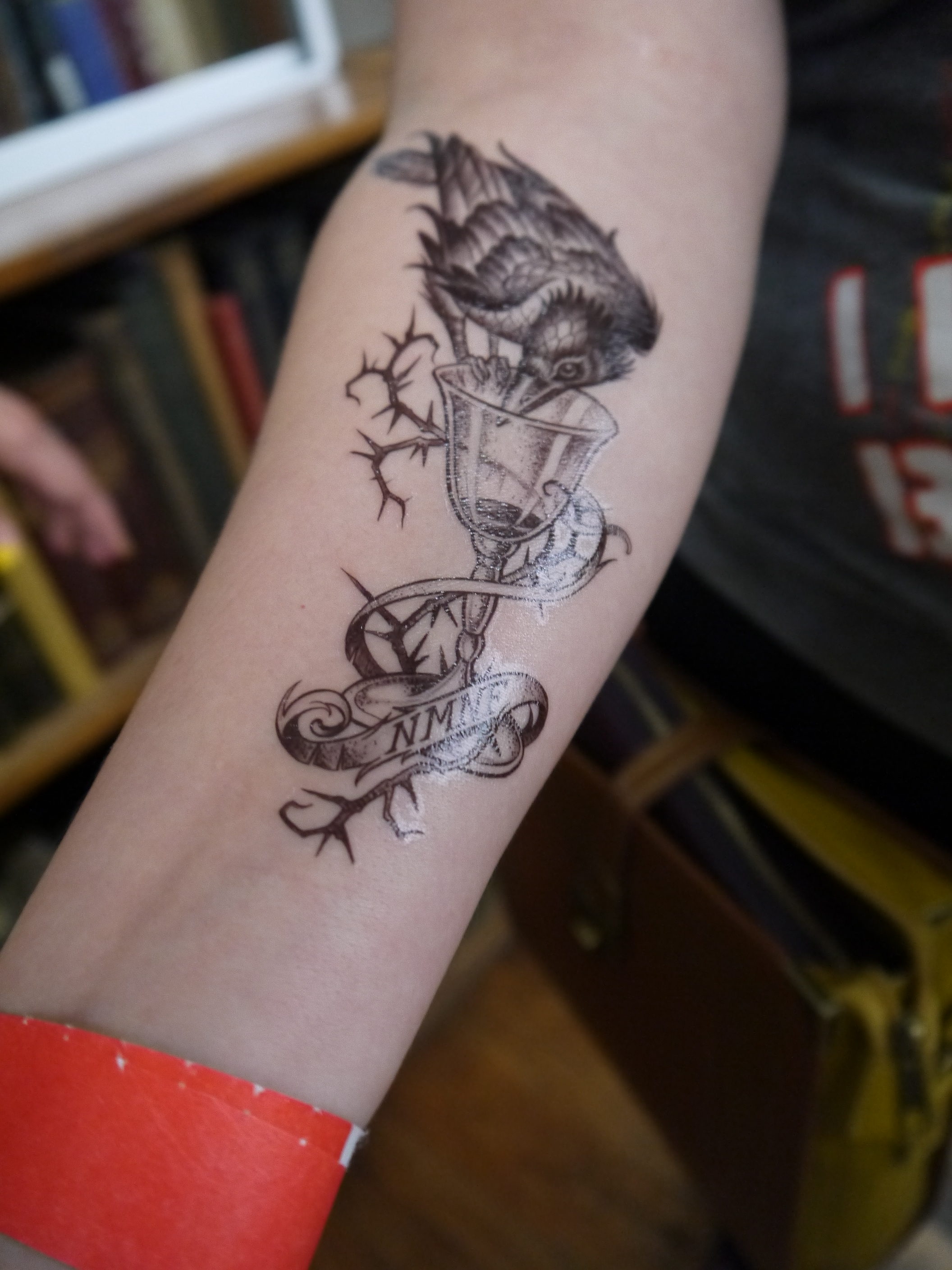 In fact it was so real that after the signing, as we're grabbing a hot chocolate across from the Strand, the barista asked if it was real…
I had such a fun night and if you're able to catch Leigh on tour, I highly, highly recommend going.  Her fashion sense is on point, plus she is hysterical.  Win, win people.  Ok now I'm going to go finish Crooked Kingdom because I've been putting off….because…FEELINGS….and EMOTIONS….