Since we have our first rehearsal tomorrow, I thought I'd try and give a post about what pre-production has been like for this process.  It's very similar to the past incarnations where you live in a constant state of anxiety, sheer bliss, frustration, panic, and convinced that you will never finish everything in time–just multiplied by 100. Pretty much, you walk around like this: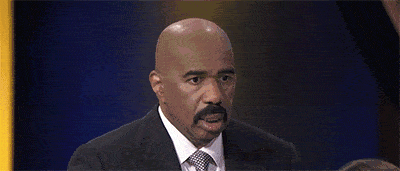 Well time's up! We've pretty much finished most of our to-do list minus a few things that we'll be able to do during the whole rehearsal process, but man, I could use a vacation.  In case you weren't sure what goes into pre-production or what that actually is, I've broken it down below.
Pre-production is just that–PRE-production.  Everything that goes into preparing for a show before rehearsals start and the run takes place.  This was everything we had to do before we started rehearsals.  Most of these things had to be done within the past month or two because before that would be too early.
Creative Team – Getting a creative team together including a director, musical director, choreographer, stage manager, and lighting designer.  This will obviously make or break your show.  Luckily we have some of the best people working on this who are passionate about this project and share our vision for the piece.  We finalized everyone about two weeks ago.  Panic much?
Casting – You try finding a fantastic cast who is willing to go to Brooklyn almost every day for rehearsals and performances for very little money who are insanely talented.  Don't ask me how we pulled this off, but we are ridiculously lucky and grateful for the amazing cast we've put together.  This took about a month btw and we finalized it last week.
Kickstarter Campaign and Video – Wow.  I can tell you all about crowd funding now.  What a process it is.  We are honestly SO close to our goal right now ($225 away!!).  But the video almost had me having a heart attack.  Luckily our amazingly talented friend Justin does this for a living and gave us a great deal.  He saved us so much time and energy, I can't even tell you.  Please check him out and hire him! Also, his YouTube show is pretty awesome (I'm not just saying this because I've guest starred on it twice).
Updating Our Websites – Had to add all the relevant information to 4 different websites so people can get tix! If you're interested in checking them out, here you go!
www.ontheairthemusical.com
www.farruggiaandfarruggia.com
www.cristinafarruggia.com
www.robertfarruggia.com
Organize Kickstarter Prizes – Inputting all the social media shout outs, scheduling them, as well as organizing tickets and prizes to be mailed out.  So far we have 62 backers.
Social Media Pages – organizing the event page on Facebook, announcing it, keeping it up to date as well as Twitter and Instagram.
Schedule – Organizing the rehearsal schedule with the theatre and creative team.  This takes some finagling in terms of availability.  There are always things that come up as well, so things can always change.
Industry List – Organizing who we want to invite in terms of Producers, theatres, agents, casting directors and other industry folk.  This honestly takes up the majority of the time.  So far we're up to 185 people to personally invite and e-mail.  We started sending them out this week and we still haven't gotten halfway done.  (don't forget follow-ups and responses).
Official Industry Invite – Typing up the official invitation with all pertinent information regarding the show, its history, and production information to attach to these industry e-mails.
Designing Postcards and Ordering Them – Some people are still old school and prefer hard copy invitations.  They're also great to keep in your bag when you're out so all the info is right there if somebody asks. Designing and ordering these postcards took me the better part of a few hours.  Don't forget mailing them out.
Scripts and Music – Printing, photocopying, hole punching, binding and organizing all the scripts and music for the cast and production team.  This took me the better part of a day.  Here I am smack in the middle of the process:

Yes, its the middle of the afternoon. Yes, I'm still in my PJ's.  I brushed my teeth though, so I consider it a success.
Type Up and Mail Out Press Release – I just finished typing this up and I have to send it out to various theatre magazines, online publications, etc.
Rework and Edit Script/Music – This is still ongoing.  We did some revisions the past month, but things will change prob. starting tomorrow at our first rehearsal.  It's never done.
Get Off Book – Right.  So the bro and I are also starring in this.  Didn't you know? We also have to learn our lines, music, and the songs we have to play on the piano and banjo/guitar.  Yeah, I don't know when I'm supposed to do this either.
Blogging – Trying to keep you guys up to date here, as well as on our show website.  I'll be starting a blog there to chronicle our journey.
So you can see why I've just been living in a haze of e-mails, excel spreadsheets and coffee.  Writing this post is my "break" at the moment.
For all you book review fans, I prob. won't be reviewing anything this month.  I have no idea when I would find the time to read anything.  This is kinda killing me especially since A COURT OF WINGS AND RUIN COMES OUT IN 3 DAYS AND I WILL HAVE TO WAIT UNTIL THE SHOW IS OVER TO FIND TIME TO READ IT!!!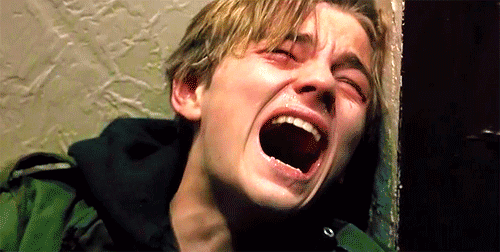 I don't think you understand my level of frustration about this, but I just won't have the time to read it the way it's supposed to be read–all at once. with tissues on hand. and time set aside to take it all in.  This will be happening on May 22.  At most, I will probably be rereading ACOTAR and ACOMAF throughout this process as mini breaks when needed.  So please NO SPOILERS PEOPLE.  I might lay low on my personal twitter account until I do…Can't really complain on the circumstances though, right?
So that's a small dive into what goes into pre-production for a show like this.  As exciting as it all is, it's a lot of work.  I'm def. excited to delve into rehearsals tomorrow though and start the whole creative process! Hopefully, I'll update you all soon!