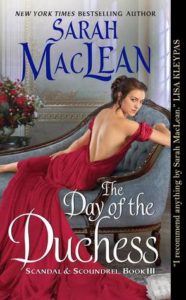 Title: The Day of the Duchess (Scandal and Scoundrel #3)
Author: Sarah MacLean
Genre: Romance
Publisher: Avon
Publication Date: June 27, 2017
Pages: 400

The one woman he will never forget…
Malcolm Bevingstoke, Duke of Haven, has lived the last three years in self-imposed solitude, paying the price for a mistake he can never reverse and a love he lost forever. The dukedom does not wait, however, and Haven requires an heir, which means he must find himself a wife by summer's end. There is only one problem—he already has one.

The one man she will never forgive…
After years in exile, Seraphina, Duchess of Haven, returns to London with a single goal—to reclaim the life she left and find happiness, unencumbered by the man who broke her heart. Haven offers her a deal; Sera can have her freedom, just as soon as she finds her replacement…which requires her to spend the summer in close quarters with the husband she does not want, but somehow cannot resist.

A love that neither can deny…
The duke has a single summer to woo his wife and convince her that, despite their broken past, he can give her forever, making every day The Day of the Duchess.
You all know my obsession with Sarah MacLean.  So when I got an ARC of The Day of the Duchess at BEA this year I was flipping the flip out!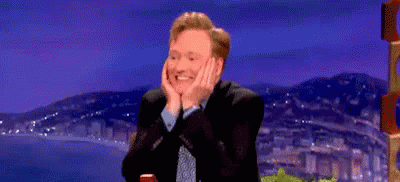 The story focuses on Malcolm and Seraphina who we first see in The Rogue Not Taken.  Estranged from one another, their paths are forced together again when Sera returns to London (with quite an entrance!) demanding a divorce from Malcolm.  Malcolm however, refuses to give up on their marriage and is willing to fight to prove to Sera how much he's changed.  They both must accept their past and resolve to move forward or neither of them will gain the freedom they both desire.
I've been dying to hear these two's story since Sophie dunked Malcolm in that fish pond! Their story is a little darker than the previous installments of the Scandal and Scoundrel heroes and heroines.  Their past deals with a lot of trauma and hurt.  In trying to save the other, they both hurt each other deeply and those types of scars don't just go away.  Their journey in this book was partly not only coming to terms with each other in the present, but also coming to terms with the pain of their past.  The first few chapters had me feeling all the feels for them.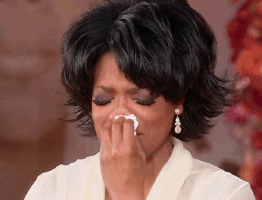 I really loved both of them as characters, especially their interactions with one another.  Sera was a true heroine in the sense that she's gone through hell and back and is able to pave a way for herself and fight for a future that will support her.  She's not willing to settle for less.  She's the perfect match for Malcolm who is a bit of an idiot at the beginning, but realizes it and does everything in his power to make it up to her. No spoilers, but I LOVED the parliament scene at the end of the book.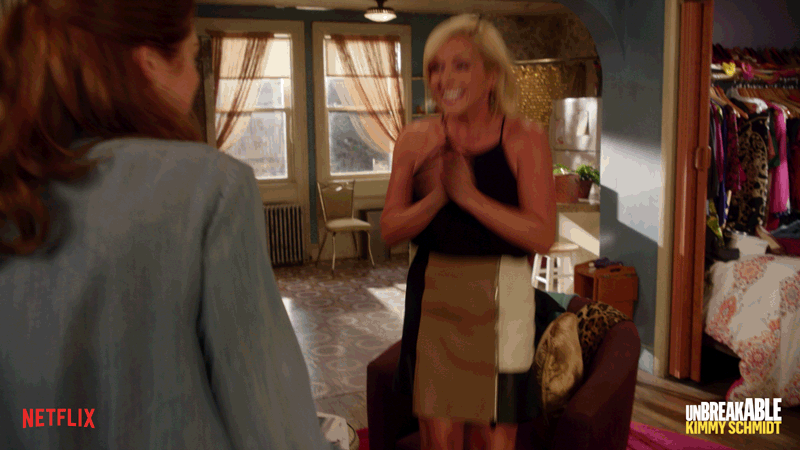 It just left you feeling like, "I WANT THAT!!"
We also see some of our favorite characters return, including the rest of our Dangerous Daughters as well as some new ones like Caleb, our no-nonsense American.  I'm dying to see what will happen with him and a certain Daughter…
If you haven't gotten on the Sarah MacLean bandwagon yet, I don't know what you're waiting for.  Any of her novels are the perfect feel-good books to read, especially for the summer! I would recommend starting at the beginning of the series (once you start, you won't be able to stop—trust me), but you don't necessarily have to. Each story is it's own entity. The whole series is a nice little romantic escape from the real world and isn't that what the best books do?