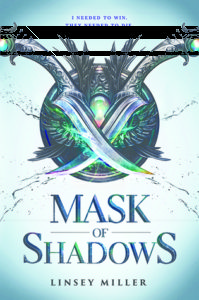 Title: Mask of Shadows (Untitled #1)
Author: Linsey Miller
Genre: YA, Fantasy, LGBT
Publisher: Sourcebooks Fire
Publication Date: August 29, 2017
Pages: 384

Sallot Leon is a thief, and a good one at that. But gender fluid Sal wants nothing more than to escape the drudgery of life as a highway robber and get closer to the upper-class and the nobles who destroyed their home.

When Sal Leon steals a poster announcing open auditions for the Left Hand, a powerful collection of the Queen's personal assassins named for the rings she wears — Ruby, Emerald, Amethyst, and Opal — their world changes. They know it's a chance for a new life.

Except the audition is a fight to the death filled with clever circus acrobats, lethal apothecaries, and vicious ex-soldiers. A childhood as a common criminal hardly prepared Sal for the trials. But Sal must survive to put their real reason for auditioning into play: revenge.
I went into this book hesitantly because of all the mixed reviews so far, but I have to say I'm one of those who really enjoyed it!
Sal Leon is a thief who is given the opportunity of a lifetime–the chance to become the next Opal and part of the Left Hand.  As one of the Queen's own personal assassins, Sal's life would change over night and they'd be able to exact revenge on all those who wronged them in the past.  However, they must first survive the auditions.  For it's a fight to the death and Sal must call upon all their talent and wit in order to survive.
What first drew me to this story was the fantasy element of it.  Plus, they said any fans of Sarah J. Maas and Leigh Bardugo would enjoy this.  HELLO—I'm so there.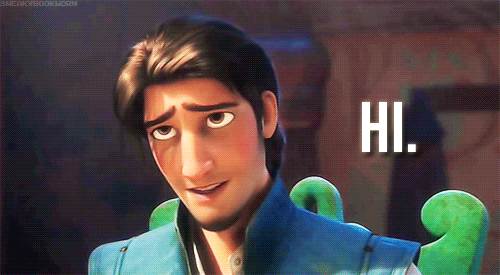 I wasn't sure how the author was going to deal with the gender fluid thing, but honestly it wasn't that central a thing in the story.  I mean, it was to an extent, but it just went with the character. Sal explains it right off the bat that they like to be addressed by the what they're wearing.  But as I was reading I didn't really refer to Sal as any gender (he/she/they)–Sal just became Sal to me.
I felt out of all the characters, Sal was the most dynamic, followed closely by Maud, their servant, and the young noble, Lady Elise.  I would have liked to have seen a bit more from the rest of them–especially Ruby, Emerald, and Amethyst, the other members of the Left Hand.  They were meant to be aloof, and we do see more of them toward the end, but not to the extent I would have liked.  I have a feeling we'll be getting that in the next installment.  The Queen is such an enigmatic character and I loved her interactions with Sal.  Their scene at the end? Loved it!
The plot moved rather well, however I was a bit confused as times because I felt that the pacing was a bit off.  We learn more about Sal's history and that of the country, but at times, it felt like it was coming out of nowhere.  The last chapter I literally had to go back and reread the first page or so because the transition wasn't the smoothest.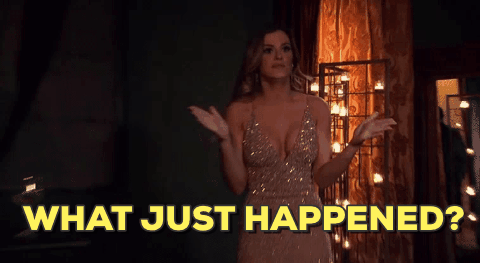 Certain things were not explained very well so you're really left trying to figure out what happened by a few vague references.  (You do get it by the end, don't worry.) I just felt it was a bit of a cheat-out.  The ending was really great in terms of the twist and dark humor.  I really enjoyed that.
Miller sets up the next installment perfectly and I'm dying to get my hands on it. I definitely have some predictions as to what will happen and what characters will show up again. If you have a chance to read this, go for it.  Sal is a great character and the story is the perfect addition to any Fantasy lover's collection.