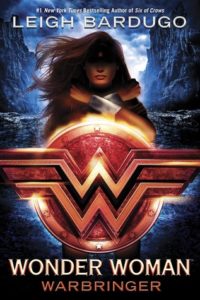 Title: Wonder Woman: Warbringer (DC Icons #1)
Author: Leigh Bardugo
Genre: YA, Fantasy, Superhero
Publication Date: August 29, 2017
Publisher: Random House Books for Young Readers
Pages: 384

She will become one of the world's greatest heroes: WONDER WOMAN. But first she is Diana, Princess of the Amazons. And her fight is just beginning. . . .

Diana longs to prove herself to her legendary warrior sisters. But when the opportunity finally comes, she throws away her chance at glory and breaks Amazon law—risking exile—to save a mere mortal. Even worse, Alia Keralis is no ordinary girl and with this single brave act, Diana may have doomed the world.

Alia just wanted to escape her overprotective brother with a semester at sea. She doesn't know she is being hunted. When a bomb detonates aboard her ship, Alia is rescued by a mysterious girl of extraordinary strength and forced to confront a horrible truth: Alia is a Warbringer—a direct descendant of the infamous Helen of Troy, fated to bring about an age of bloodshed and misery.

Together, Diana and Alia will face an army of enemies—mortal and divine—determined to either destroy or possess the Warbringer. If they have any hope of saving both their worlds, they will have to stand side by side against the tide of war.
Oh, how I loved this book!!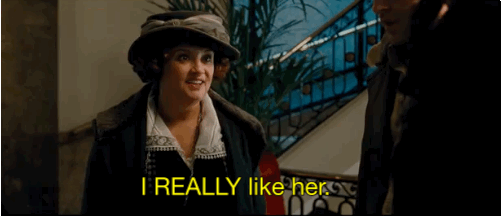 (Yes I will be doing this review using only Wonder Woman gifs because REASONS)
Diana, Princess of the Amazons longs to prove herself to her mother and their people.  She knows she is capable and worthy of being an amazon, even though others might disagree with that assessment.  When she saves the life of the girl Alia, Diana realizes she's set in motion a chain of events that could destroy Themyscira and the modern world.  For Alia is a Warbringer–a descendent of Helen of Troy–destined to be the catalyst to start a great world war.  Now, Diana and Alia are in a race against time to reach a mythical spring to end the curse of the Warbringers for good. But with enemies closing in, they might not make it out with their lives.
I just.  Wow.  I—SO GOOD!!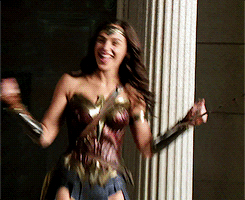 This book was everything you wanted Wonder Woman to be–just, courageous, kind, beautiful, strong, and kick ass. I loved this version of Wonder Woman before she became Wonder Woman.  Leigh did such a great job of balancing the character that we know and love while still adding her own personal touch to her as well.  In fact, all the characters were great.  This is no surprise since Leigh is Queen of writing strong, complex characters.  Alia was really dynamic and I loved that the story is told in her point of view as well.  Her interactions with Diana were great and they're able to bring out the best in one another, while still learning about themselves in the process.
The secondary characters were just as interesting in Theo, Jason, and Nim.  They all brought something different to the table and were diverse, but not for the sake of being diverse (which is not an easy thing to accomplish).  It just made sense with who they were.  I feel like everybody can identify with parts of all of them at least once throughout the novel.  Each one was strong in itself and could hold their own when put next to Diana, who is such a monumental character.
The plot was filled with action, romance, Greek history, twists, drama, death, and retribution.  I loved every minute of it.  What I loved the best were the action sequences.  Leigh is able to write in a way where I could picture the scene in my head playing out like a movie.  Now I'm just waiting for the announcement that they're making a film adaptation of this because I want to see Diana kicking ass in real time with some of these scenes.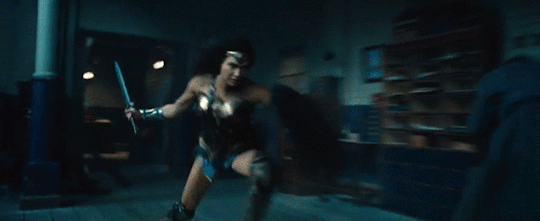 The book also focuses a lot on friendship, especially female friendship, and doing the right thing even when it's not the easy decision.  Which is what Wonder Woman is ALL ABOUT.  The ending was perfect and not necessarily what you expected.  We see a glimpse of what is in store for Diana and what she'll become, but nothing spoilery.
Pick this one up.  Like, the day it comes out.  I promise you, it'll inspire you to go and kick some ass (in the best possible way).