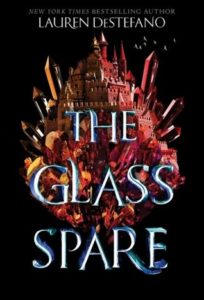 Title: The Glass Spare (The Glass Spare #1)
Author: Lauren DeStefano
Genre: YA, Fantasy, Steampunk
Publisher: Balzer + Bray
Publication Date: October 24, 2017
Pages: 416

A banished princess.
A deadly curse.
A kingdom at war.

Wil Heidle, the only daughter of the king of the world's wealthiest nation, has grown up in the shadows. Kept hidden from the world in order to serve as a spy for her father—whose obsession with building his empire is causing a war—Wil wants nothing more than to explore the world beyond her kingdom, if only her father would give her the chance.

Until one night Wil is attacked, and she discovers a dangerous secret. Her touch turns people into gemstone. At first Wil is horrified—but as she tests its limits, she's drawn more and more to the strange and volatile ability. When it leads to tragedy, Wil is forced to face the destructive power within her and finally leave her home to seek the truth and a cure.

But finding the key to her redemption puts her in the path of a cursed prince who has his own ideas for what to do with her power.

With a world on the brink of war and a power of ultimate destruction, can Wil find a way to help the kingdom that's turned its back on her, or will she betray her past and her family forever?
So I had the WORST reading slump and it took me FOREVER to finish this one, but I'm SO glad I did cause I really enjoyed it!
Wil Heidle has grown up a hidden princess.  Kept away from public display she serves as a spy for her father, the king. When she is attacked one afternoon, she discovers she has powers she never knew she had–she can turn people into gemstones–any living thing for that matter.  When tragedy strikes, she's forced to leave her kingdom in search of a cure, but meets a boy who is hiding his own share of secrets. When war is on the horizon, Wil must decide who's side she's really on and what her power truly means.
So I really did have a horrible reading slump with this one.  I'm not exaggerating, it took me over a MONTH to read it.  A MONTH PEOPLE.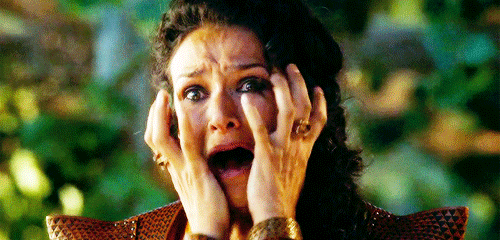 I know. Here's what happened.  I went into it thinking this was right up my ally with all the fantasy–cursed princess? kingdoms on the brink of war? a cursed prince? I mean come on!
However.
Within the first chapter they started introducing steampunk elements to the world.  Now, I'm really not a steampunk gal.  I appreciate it and every once in a blue moon, I'll read it, but I really don't like it in Fantasy. I was kinda mad. I did not get steampunk from that description and it threw me for a loop.  It totally turned me off for a while and it took me forever to give it a second chance and continue.  I'm really glad I did though.
I would almost split this book into two parts, plot wise.  Once you get past the first part, the steampunk aspects aren't that apparent and I was able to enjoy it more.  I also started to really like the characters a bit more.  Wil can be a bit blasé in the first half, but once she's on her own, you really started to get a feel for who she was.  Some other stand-out characters for me were Gerdie and Lay.  Gerdie is so logical and a complete genius, but we see such a caring side to him as well.  Lay is no-nonsense sass and I loved every minute of it.  She can't stand Wil and I really loved reading their interactions, especially when Loom is thrown in the middle of those two.  Loom was a great partner for Wil and I loved his imperfectness.  I'm interested to see how their story line develops as the series progresses.  There are some deep rooted prejudices that I'm dying to see played out.
I think the story was well written, but I think the pacing could have been a little better.  At times it felt a little all over the place.  The world building was excellent (even with the steampunk!).  Lauren really makes the details come to life and has you imagining how all these elements blend together seamlessly.   The book doesn't leave you with a cliff hanger per se, but you are definitely left dying to know certain revelations.  There was one part toward the end that had me rolling my eyes.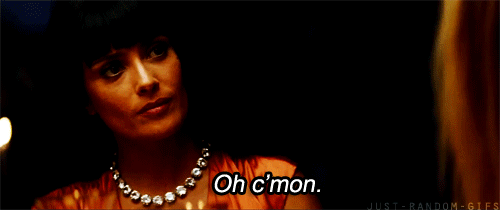 It's really not even that bad, but a certain conflict arose that just annoyed me.  It might have stemmed from certain characters NOT COMMUNICATING WITH ONE ANOTHER.
I will be picking up this sequel because even though this threw me a curveball at the beginning, I completely fell in love with these characters.  I promise you, you're going to love this book.