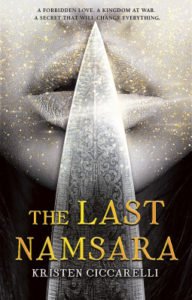 Title: The Last Namsara (Iskari #1)
Author: Kristen Ciccarelli
Genre: YA, Fantasy
Publisher: Harper Teen
Publication Date: October 3, 2017
Pages: 432

In the beginning, there was the Namsara: the child of sky and spirit, who carried love and laughter wherever he went. But where there is light, there must be darkness—and so there was also the Iskari. The child of blood and moonlight. The destroyer. The death-bringer.

These are the legends that Asha, daughter of the king of Firgaard, has grown up learning in hushed whispers, drawn to the forbidden figures of the past. But it isn't until she becomes the fiercest, most feared dragon slayer in the land that she takes on the role of the next Iskari—a lonely destiny that leaves her feeling more like a weapon than a girl.

Asha conquers each dragon and brings its head to the king, but no kill can free her from the shackles that await at home: her betrothal to the cruel commandant, a man who holds the truth about her nature in his palm. When she's offered the chance to gain her freedom in exchange for the life of the most powerful dragon in Firgaard, she finds that there may be more truth to the ancient stories than she ever could have expected. With the help of a secret friend—a slave boy from her betrothed's household—Asha must shed the layers of her Iskari bondage and open her heart to love, light, and a truth that has been kept from her.
I LOVED this book!!!
Asha, the daughter of the King of Firgaard, is the fiercest dragon slayer in the kingdom.  Known as the Iskari, people fear her almost as much as the dragons she kills.  But she fears the prison she is trapped in at home; forced to marry Jarek, the cruel commandant.  When her father gives her the option of killing Kozu, the first dragon in exchange for release from her betrothal, Asha feels she will finally gain the freedom she's desired for so long.  However, she soon discovers that there might be more to the dragons and the ancient stories than what she was led to believe.  Soon, she must decide who she will become in order to save all those she loves.
The reading slump is over and boy, did this book cure me of it!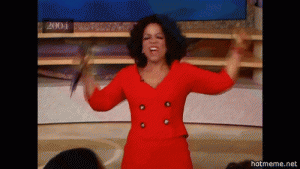 I loved, loved, loved it and I'm dying to get my hands on its sequel.  It's one of the first fantasy books I've read in a while that just drew me in right away and wouldn't let me go.  I started and finished it in a day and I didn't want it to end!
Asha was one of those rare main characters that just has you hooked from the beginning with both her faults and attributes.  She's extremely prejudicial and stubborn and has no qualms making decisions that might hurt those beneath her station.  At the same time, she's extremely loyal to those she loves, and learns from her mistakes. By the end of her journey, she's able to own and accept who she is without fear.  She doesn't get there on her own though.  It takes those around her to help her realize her beauty and strength.
I loved Torwin.  He calls her on so much of her BS and isn't afraid to show her when she's acting like an ass. He can be a bit dramatic at times, but not to the extreme.  He's passionate about his beliefs and gets frustrated with Asha when she doesn't agree with them.
Safire and Dax were such great supporting characters.  You really felt that familial bond between the three of them (Safire, Dax, and Asha).  I feel like there's going to be more to Safire's story as this saga unfolds.  (At least I hope there is!) We see glimpses of her true potential throughout the story and I can't wait to see if I'm right.
Jarek is one nasty dude.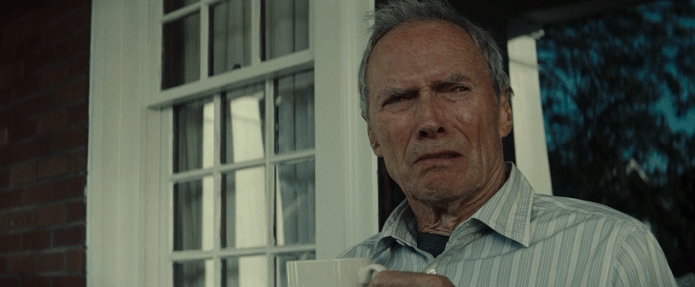 Talk about manipulative, cruel, abusive–it made for some tense scenes.
I couldn't stop turning the page to see what would happen next.  The world was really well developed and complex.  It was not perfect–there's slavery and prejudice, but there are also rich cultures and history that I want to know more of.  I loved the ancient stories aspect. I'm hoping Kristen will one day publish a book just with the old stories.  From the ones we've seen already, I'm dying to know the rest!
Pick up this book.  Like, yesterday.  It's one of my favorites I've read all year.  This was one of those rare books that turns out to be everything you wanted and more.