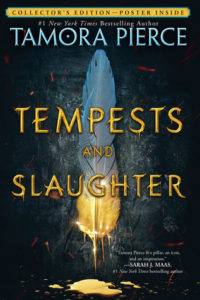 Title: Tempests and Slaughter (The Numair Chronicles #1)
Author: Tamora Pierce
Genre: YA, Fantasy
Publisher: Random House Books for Young Readers
Publication Date: February 6, 2018
Pages: 480

Arram. Varice. Ozorne. In the first book in the Numair Chronicles, three student mages are bound by fate . . . fated for trouble.

Arram Draper is a boy on the path to becoming one of the realm's most powerful mages. The youngest student in his class at the Imperial University of Carthak, he has a Gift with unlimited potential for greatness–and for attracting danger. At his side are his two best friends: Varice, a clever girl with an often-overlooked talent, and Ozorne, the "leftover prince" with secret ambitions. Together, these three friends forge a bond that will one day shape kingdoms. And as Ozorne gets closer to the throne and Varice gets closer to Arram's heart, Arram begins to realize that one day soon he will have to decide where his loyalties truly lie.

In the Numair Chronicles, readers will be rewarded with the never-before-told story of how Numair Salmalín came to Tortall. Newcomers will discover an unforgettable fantasy adventure where a kingdom's future rests on the shoulders of a talented young man with a knack for making vicious enemies.
I have been waiting for this book since I was 15. I'm not exaggerating.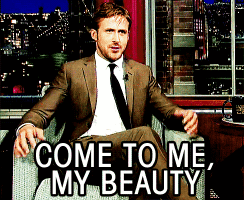 In Tempests and Slaughter we begin our journey with Arram Draper before he became Numair Salmalin.  When he was still a student studying at the University of Carthak and was best friends with the future Emperor Ozorne and Varice Kingsford. This is the beginning of everything for Arram/Numair.
Ok. First, let me preface this and say I will read and love anything Tamora Pierce writes.  Her books first got me into Fantasy and they've just shaped me so much as a human being so I might be a bit biased, but as always, I will try and be as objective in my review as possible. That being said, I really enjoyed this first foray into the world of young Arram Draper.  I had one or two issues with the story overall, but on the whole, I think it did everything it was supposed to do for a first installment.
I loved seeing Arram as a young boy, growing into a young man. It was amusing to see since we see him watch Daine grow throughout the Immortals Quartet; it was a wonderful mirror to look into this time around. I'm not sure about Varice Kingsford. Firstly, I never really liked her in Emperor's Mage cause REASONS, but she still seems to be the insipid person she was back then even with the intelligence we see in this installment.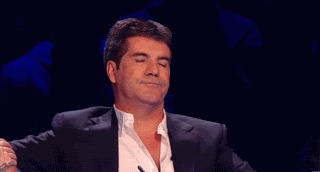 The young Ozorne we see now is definitely a complex character. We see glimpses of who he will become and some of the reasons why, but we also see the friend that Arram treasured and Numair mourned which was sad.
I think my main issue I had with this book was plot was, not much happened.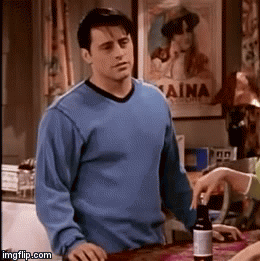 We mostly see them taking different classes at the University and that's mainly it. There are a few mysterious things that happen which lean toward the conspiracy side of things, but they mainly act as a tool to set up plot points that will probably have more of an impact in later installments. I think that was really my main issue with the story overall. I would have preferred a little more action plot-wise.
Honestly, if you're a Tamora Pierce fan, this book is already sold to you. If you haven't read any of her books yet, WHAT ARE YOU WAITING FOR?! She is the QUEEN of YA Fantasy and she blazed a trail for so many of our favorite writers today.  This newest installment to her Tortall universe only cements why.