I survived Season 1, but I'd had an advantage since I had read the first book.  Season 2 wasn't as easy.  I decided to go into it blind.  I still haven't decided if I made the right decision or not….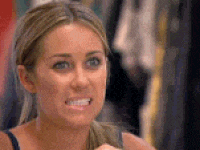 Here we go.
EPISODE 1:
Me: Ok here we go with episode 1 of season 2!! Where I have NO IDEA WHAT HAPPENS!!



A: Woooooooooop!!!!!!
J: Yussssss
Me: OMG they drown this guy in wine???
A: haha
Me: Ok no. Sansa to the rescue.
I hope she sticks it to Geoffrey with a needle through the eye.
Does Khaleesi get with her advisor dude?
J: Tell her nothing.
Me: Or the young advisor dude.
A: I dunno.
Me: You know nothing Jon Snow!!
I said that to Robby and he's like "You don't even know what that means!!" Haha
A: Hahaha
Me: Who's this *itch now?
A: Who?
Me: Woman with the beach bonfire.
A: Ahhhhhh
Me: Something's gonna happen to this idiot who appears here.
*opposes.
A: You'll find out.
Me: I'm not looking!!
I have the pillow.
A: Hahaha
Me: OMG is he putting his dam hand in the fire!?!?
Gross
A: Indeedy
Me: Ewwwwwe
She's got a red amulet.
Hahaha every time Geoffrey gets slapped I die haha
He does this girly squeal.
A: Haha it's the best.
Me: OMG THEY KILLED THE *UCKING BABY!!
Ok I wasn't going to but now I have to watch the next episode. Then bed for real.
A: Haha nice.
You've got the big
Bug
Damn autocorrect
EPISODE 2:
Me: SAM STOP LOOKING AT THE WOMEN. YOU'LL LOSE A DAMN HAND.
OMG HE LOSES A HAND DOESN'T HE?!?!
A: Bahahaha
I dunno
Me: Stop. You need to prepare me.
I can't watch it.
A: Nope
Me: I'm gonna google it otherwise.
Tell me.
A: No don't.
Me: TELL ME.
J: Don't.
It'll be all right.
A: This is the joy of not having read them!
J: Probably.
J: Seriously don't google it.
Me: What joy!?!?
Guys I need to know how Sam dies.
I need to prepare myself.
Also give me more Khaleesi storyline.
Aww the young advisor died.
This season is gonna give me heartburn. I know it.
A: Bahahaha
I'm loving this too much.
Me: I want Gendry and Arya to get together down the road. When she's old enough. Cause I hearts them so much.
A: Ya never know.
Me: Ewwwwww that was his sister.
A: Who?
Me: The guy who's like a brother to Rob who tries to go get the ships.
Also who the *uck is this red haired *itch. She cray cray.
Jon Snow!!!
What the *uck!!!
Ugh now I have to wait. I have work in the am 



The saga will continue.
A: Hahaha
This is so wonderful.
Me: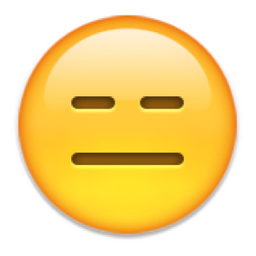 EPISODE 3: 
Me: I filled my brother in on our convos and he's like "oh you're not even touching the iceberg yet. Just wait. Some crazy *hit goes down."
And now my Sat. night will consist of watching the rest of Season 2.
I had wine.
I prepared myself.
Cause I feel like Sam is gonna die soon and I can't handle it.
Ok Episode 3. Here we go.
A: I'm so happy to hear this.
Enjoy!!!!!
J: I too binged season 2 in a 24 hour period, back in the day.  Every episode since then I've seen at or right after airing.
Have fun all the way at edge of your seat.
Me: 



Theon needs to die. He's *ucking annoying.
And Tyrion is awesome.
J: Read these last two to Nicki. Her response to both: She's not wrong.
Me: Hahaha
Also so far there's no Arya or Khaleesi in this episode and I'm not happy about it.
A: Can I be pedantic and say her name is Daenerys?
Me: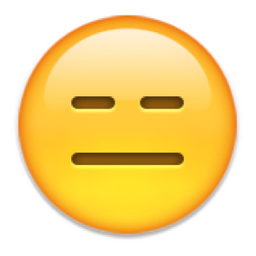 A: Hehe
Me: Ok sorry my mom called and we were chatting so I paused it.
Arya was in that last little bit which was great.
Arya and Gendry forever.
Starting Episode 4 now.
A: Woop woop!
EPISODE 4:
Me: What an idiot. There WAS somebody out there.
A: Hahaha
With the wolf?
Me: Yeah.
Ok I skipped through the foot scene.
A: Noooo!!! It's important!
Hehe
Me: JUST THE SAWING PART
He's talking to the girl now.
They def get together.
Geoffrey is into some dark *hit.
A: A true hero.
Me: OMG I'm not watching this torture scene.
Skipped that part
I don't understand where they took Gendry and Arya.
Like why are they torturing/killing everybody.
A: They are Lannister soldiers.
Me: But what are they looking for?
A: Well, also the dudes guarding the prisoners are just psychotic.
Me: Well duh.
NOT GENDRY!!!
Omg not Gendry!!!
Oh lord Lannister just showed up.
A: Lulz
Me: She's preggers already??
What the *uck is happening??
A: Who?
Me: The red *itch
A: Hahaha
Me: She's like giving birth???
WHAT THE *UCK IS HAPPENING?!?!
OMG what the hell is that?!?!
She gave birth to a shadow man??
A: She did indeed.
Me: That is all kinda of f'd up. I'm starting the next one.
A: Goooooood!
EPISODE 5: 
Me: WHAT THE *UCK JUST HAPPENED
THE SHADOW KING KILLED THE BROTHER
A: Mwahahahaha
Me: Haha I like this guy Arya saved.
The "I will kill three ppl for you" guy.
Also I'm liking Brianne. As long as she doesn't do something stupid.
*ucking Theon. I hope Rob skewers him.
Did Bailish recognize Arya!?!
This mob is crazy.
A: Having fun?
Me: SO GOOD
CAN'T STOP WON'T STOP
A: *AIR HORN*
Me: Yay Tonks!!!
Damn who took the dragons??
A: Ohhh I have a funny video for you after this story arc.
Me: YOU KNOW NOTHIN JON SNOW
A: Jon SNUUUUU
Me: Well that was gross.
They slit everybody's throat
A: Who??
Me: At quarth
A: Ah yes indeed.
Me: Ok those aren't the real lords. Those were the orphan boys from the farm. Duh.
OMG my neighbors are throwing a huge loud party and I'm like shut the hell up! I'm trying to watch game of thrones!!
A: Hahaha
Me: Catlyn is a *ucking idiot.
A: THANK YOU
Me: I said it wasn't the boys.
Ugh I feel like a waste.
But I'm going to watch one more episode.
I've done nothing.
A: Nooo this is the best way to spend time.
Me: Ok no I'm taking a break.
Cause then I'll only have one more episode to watch and then I'll want to watch it right after.
I'll finish it tomorrow haha.
A: QUITTER
Me: Haha
EPISODE 6:
Me: Everybody just died in Avada Kedavra fire. At least that's what I'm calling it.
Sansa go with the *ucking hound! Don't be an idiot!
Omg Cersi kills her youngest son???
Ok no she doesn't. Haha
But wait why does the young lover boy fight with the Lannisters? All confused.
The faceless man! 

A: This is a lovely description
Avada Kedavra fire
Haha
J: I'm catching up on these texts.
I hope they never stop.
Me: It was green. Like avada kedavra.
Also now Khaleesi is in the mages tower thing. Weird *hit.
Also Rob's wedding is gonna bite him in the ass
Aww drogo and the baby!!!!



That baby is *ucking adorable.
They took Khaleesi 



Dragons bite them!!
Oh they fired them instead haha
J: Yeah, they turn to to be pretty handy.
Me: Jon Snow what is your plan here??
Ooooo *itch sleeping with the dude. Low move.
A: Hahaha
Me: Nightwalkers!!!
OMG SAM!!
Don't leave Sam you *uck twats!!
I can't watch. Omg
I'm literally in the other room.
Omg.
Omg omg.
There's a white skinny abominable snowman.
A: Hehe
Me: And lots of zombie people.
But Sam!!
Well that was eventful.
A: Awww yissss
Me: I feel like I should make this convo into a blog post.
Do I waste my day and start season 3?
A: That would be the best
and YES
Me: I'm waiting for the bro to get home so we can work on submissions.
I have at least an hour…
Ok season 3 ep. 1 here we go.






A: Wooo!!!
Enjoy
And that was all of Season 2.  Get ready for Season 3….with THAT episode…I promise you won't be disappointed.