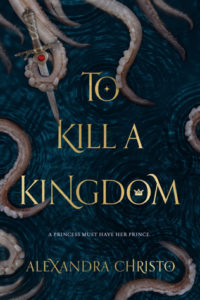 Title: To Kill a Kingdom
Author: Alexandra Christo
Genre: YA, Fantasy, Fairytale Retelling
Publisher: Feiwel and Friends
Publication Date: March 6, 2018
Pages: 384

Princess Lira is siren royalty and the most lethal of them all. With the hearts of seventeen princes in her collection, she is revered across the sea. Until a twist of fate forces her to kill one of her own. To punish her daughter, the Sea Queen transforms Lira into the one thing they loathe most—a human. Robbed of her song, Lira has until the winter solstice to deliver Prince Elian's heart to the Sea Queen or remain a human forever.

The ocean is the only place Prince Elian calls home, even though he is heir to the most powerful kingdom in the world. Hunting sirens is more than an unsavory hobby—it's his calling. When he rescues a drowning woman in the ocean, she's more than what she appears. She promises to help him find the key to destroying all of sirenkind for good—But can he trust her? And just how many deals will Elian have to barter to eliminate mankind's greatest enemy?
A retelling of The Little Mermaid?? I'm there.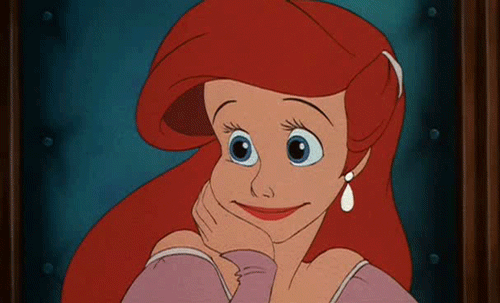 Princess Lira is daughter to the Sea Queen and known as the Princes' Bane. With her collection of only royal prince hearts, many throughout the land fear her. When she commits an unthinkable crime in the sea world, her mother punishes her by turning her into a human and giving her the task of killing the Midas Prince–without her song. Meanwhile, Prince Elian would much rather be on his pirate ship killing Sirens rather than acting like a Prince. He's on a mission to rid all the kingdoms of Sirens. When their paths meet, these two royals on opposite sides of a war must decide whose fate they really fight for.
Ok so I did enjoy this–with some reservations. I love The Little Mermaid retelling aspect because it's one of my favorite stories. The viewpoints switch between Elian and Lira and though I enjoyed hearing from these two characters, I wasn't so enthralled with them. Lira, simply due to her nature, was a tough character to root for and while she has redeeming qualities, for the majority of the book I was torn about her.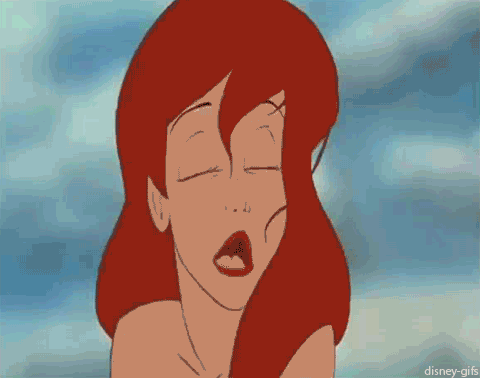 Elian in contrast is very much the self-sacrificing hero you can get behind, but at the same time his actions in never wanting to act the prince were a bit annoying and selfish. Ok. I get it. You'd much rather be out on the ocean doing what you want. Well, we can't always do what we want, buddy.
Like I said, I enjoyed these two, especially when they were bantering with one another, but I wasn't completely behind them as characters.  The rest of the supporting cast was amusing, but there wasn't much to them either. I would have liked to have seen a bit more development with the secondary characters.  Even the villainous Sea Queen was a bit predictable and trite. Cruel and sick in the head, but trite.
Plot wise, it moved pretty well and I especially loved the world building. Seeing the variety of kingdoms and cultures really had me wanting more! I loved learning all the history behind the different kingdoms and I'm hoping we get a prequel! The ending wrapped up nicely (almost too nicely for my taste) and I read this while on a cruise so it was the perfect read for my surroundings!
Overall, I enjoyed it.  I just would have asked for a little more (besides the obvious) from the characters.