I really don't think this season needs any introductions.  For those who've seen it (and if you're reading this, I assume you have), it really needs none.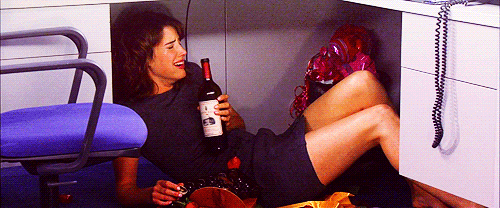 Episode 1:
Me: I have tums next to me.
Am I gonna watch Sam die right away?????
Omg a lot of screaming.
And swords.
Sam! Ur alive!
He's gonna die isn't he???
A: No idea!
Me: YES YOU DO YOU LIAR.
A: Let's find out!
Me: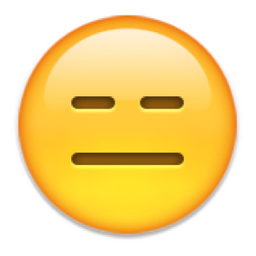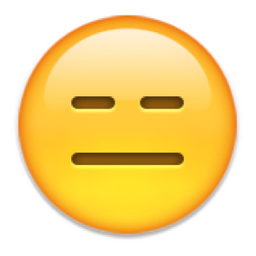 Aaaaand it's a head holding a body.
No sam don't turn around!!
OMG!!!
YES GHOST!!!!
Omg I'm taking tums.
A: Bahahaha
Me: There's a freaking giant.
There's a giant.
A: Indeed there is.
Me: Personally I think he looks rugged with the scar on his face.
A: So dashing.
Me: I never noticed this guy didn't have fingers.
Everybody is dead? Was this the fort that Arya escaped from?
A: It was indeed.
Me: I guess the Lannisters killed everybody before they left?
A: I think they did.
Me: Tyrion's father is such a prick
A: But he's so COOL
Me: This red *itch needs to leave.
Please tell me somebody kills her by the end of the season.
A: Yum!
Me: Who's this ass following Khaleesi in a cloak.
Oh he just saved her.
Ummm the kid just disappeared.
Wtf?!
Oh I knew he looked familiar!!!
Ok ep 2!
Episode 2:
Me: It's the guy from love actually!
J: lol, yeoup. All grown up.
A: This is a rollercoaster trying to keep up with what you're talking about.
Jojen showed up, I assume?
Me: We don't know a name. He was in a dream. With Bran.
A: Ahaaa
Yep ok.
Me: Who took theon?
I mean granted he's an idiot but I don't want to watch a torture scene.
J: This is for us to know and for you to cringe about.
Me: That was gross.
A: Oh don't worry, there's like…zero torture this season, right?
Me: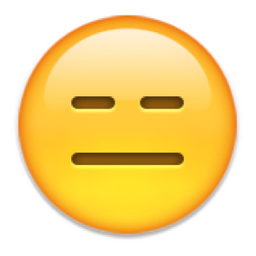 Oh it's the pirate from pirates of the Caribbean!
Jojan has come out of the dream.
A: Noice
Me: Nasty torture scene.
A: Wooo!
Fun times
Me: I was wondering what happened to the hound.
Ok Jaime's storyline is annoying me.
A: Wut! Whyyyy?
Me: Oh it just got interesting. I hope Brianne kicks his ass.
J: Lol
A: Haha
Me: Oooo and they capture him.
Ok next one.
Episode 3:
Me: OMG it's Frank from Outlander!!
And he can't shoot an arrow for shit.
A: Hahaha yes indeed.
Me: He's an idiot.
A: A bit, yeah he is.
Me: Haha you drag that chair Tyrion.
Wtf with the horses!?
Sam's gonna do something stupid with this woman giving birth.
I still don't understand who took Theon.
Ugh it's the red *itch again.
Khaleesi what plan do you have in store?! U can't give away ur dragon!
J: She's cray, right?
Me: Cray cray
Podric u sexy devil you 


Theon u better run u ass
A: His name is TRI-Podric
Me: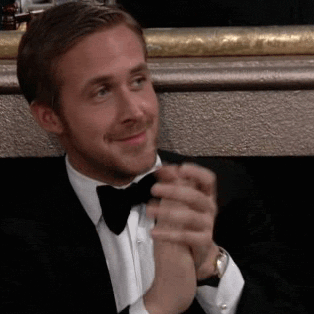 Oooop and they got Theon.
Oh and he's dead.
J: Lol
Me: Not Theon. The guy trying to rape him.
Ok who is this guy who saved him??
A: A nice boy from the show Misfits, I think.
Me: OMG!!!
Did they chop off Jaime's fingers?!
I fast forwarded cause I wasn't watching that *hit.
Did they!?!
J: Think bigger, luv.
Me: His hand?!?
His ARM?????
J: His sword hand.
Me: OMG
Nasty
Yeah I'm glad I fast forwarded that.
Ok next one.
Episode 4:
Me: I just told Robby I have a feeling Dany is gonna tell these obedient soldiers she bought to kill all the slave owners and she's gonna free all the slaves.
That's my predication now.
A: What number episode?
Me: Ummm
I think we're up to 4
Ewwww they put the hand around him.
OMG EWWWW WHAT THE *UCK IS IN HIS MOUTH
A: Hehe
Me: WHAT THE *UCK
he brought him back.
OMG some twisted *hit
A: Awww yeah
Beric?
Me: Robby says his name is Ramsey?
The guy with Theon.
J: lol, oh yeah
I thought that might be what you were talking about but didn't want to drop any spoilers
A: I was thinking of a different "brought back"
carry on.
Me: That is some weird messed up head twisting.
A: He enjoys his games
Me: Margery is SO manipulative.
I mean it's a talent.
Oh *hit is gonna go down.
OH *HIT
FINALLY THE ASS DIES
OMG THEY KILLED THE COMMANDER
RUN SAM!!!
Ok it's a *hit show
Oh jeez. Another lord of light fanatic.
I KNEW she knew the language.
CALLED IT



A: Haha nice
A: Awww yissss
J: I love her mic drop at the end of that episode.
Me: Haha yes! With the whip!
Episode 5:
Me: Who's this dude with the fire sword??
Wtf?! He came back to life??
EWW
his hand!! Ewww
A: This is wonderful
Me: Nasty
No gendry and arya!
OMG this dude killed a boy!!!!
Rob don't do it. U need this ass.
Rob rob rob. Not a good choice
OMG SHE PRESERVED HER SONS?!?!
A: Say what?
Me: Stanis' wife
She is messed up in the head.
He has a daughter?
A: Ahhhh ok.
And yes.
Me: Awww!!! What happened to her face?!
Poor Jaime
A: #bestcharacter
Me: I'm loving this little dragon girl.
Sansa and TYRION?!?!
Bahaha Cersi
Oh *hit went down in this episode.
A: Damn right yo.
Episode 6:
Me: Awww Sam.
Ugh the red *itch again.
A: You seem to not care for her.
Me: She's annoying.
WHAT IS SHE DOING WITH GENDRY
I hope Arya kills this *itch.
OMG I'm getting vertigo from this wall climbing scene
OMG this Ramsey dude. I don't know if I can watch these scenes.
A: Hahaha
Yeah he's a real little scamp
Me: Yeah I skipped half gay scene.
*that haha
A: They don't do anything half gay in this show, dammit
Me: Hahaha
"A sword swallower through and through"




A: Damn right
Me: I can't get over that Mr. Lancelot is the Iron Fist.
J: He's much better in this.
A: Oh definitely
Me: Geoffrey just killed that whore!
J: Yeah, that made me super sad.
She was great.
Me: Why was Sansa crying? Robby won't tell me. Cause she has to marry Tyrion?
Yeah cause she has to marry Tyrion.
But he's my favorite.
Episode 7:
Me: Ok episode 7 season 3! Booya!
You know nothing jon snow–is that like her catch phrase?
J: Pretty much.
A: Haha yup
Me: Ooop she's preggers. But I bet she dies. Rob can never get a happy ending.
Mr pirate. U have no chance to Jon Snow.
A: There's always happy endings in GoT
Right?
Me: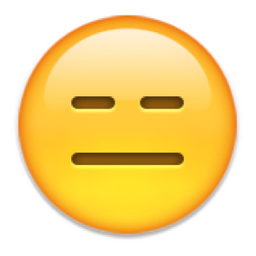 A: Haha
Mr Pirate?
Me: The wildling who awas in pirates of the Caribbean.
A: Ahh ok!
Me: Haha Tywin just schooled Geoffrey.
Hahaha Khaleesi. Love her.
Ugh the red *itch again.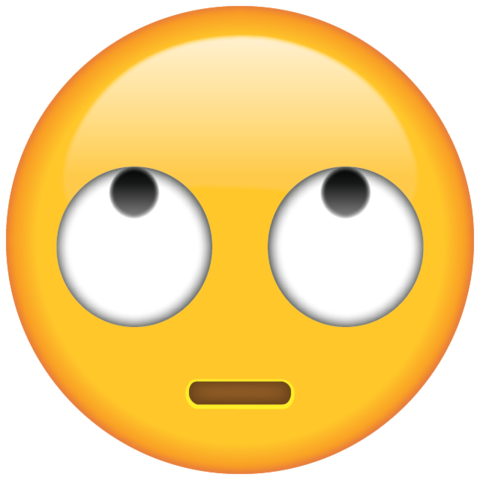 The hound!!
A: Wooo!!
He rules
Me: OMG are they like gonna chop off his penis!? I don't trust these whores.
Something's gonna happen.
I don't trust them.
I knew it.
Ramsey ur so messed up in the head.
A: He's just misunderstood.
Me: I fast forwarded I don't know if he chopped it off or not.
I couldn't watch.
A: He did.
Me: OMG
I'm loving this Jaime/Brianne thing.
OMG it's a bear.
That was a really tense scene.
That was an intense episode.
I totally ship Jaime and Brianne. That needs to happen.
A: I loved the bear scene.
Episode 8:
Me: Ok ep 8
The description says King's landing hosts a wedding.
Is this the red wedding?!



J: Not saying.
Me: 




If that red *itch kills gendry we're gonna have words.
Oh wait is it SANSA'S wedding?? Not the red wedding???
Hahaha Cersi. She calls Margery on her *hit.
OMG poor Tyrion. 



Geoffry is a *ick.
Gendry don't do it! The red *itch be cray cray! Stay away!!
DON'T TRUST HER
SHE'S GOING TO KILL YOU. STOP THINKING WITH THE HEAD BELOW YOUR WAIST AND START THINKING WITH UR HEAD ABOVE UR SHOULDERS.
A: Bahahaha
Me: Geoffrey you dip *hit.
J: Lol
Me: HAHAHAHA TYRION
This wedding night scene is equally disturbing and heartbreaking.
What's with all the crows?
OMG Sam don't die! Who's this *ucker!
He shattered like glass
That was intense.
Only 2 more episodes left of this season! 



Ok one more.
Episode 9:
Me: "Here we are alive"–don't jinx it u idiot girl!
A: Wooo
Great episodes
Me: Hodor calm down!!!!
Oh man. Bran is gonna see jon kill the guy.
Jon u idiot. Why did u hit Ygrette
OMG the *ucking eagle!!!
HE LEFT HER
JON SNOW YOU KNOW NOTHING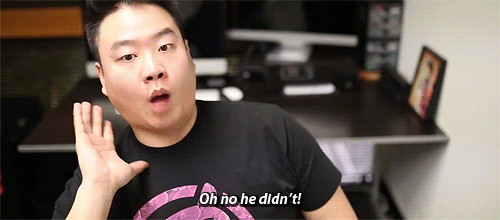 J: Oh yes he did.
A: This is gold.
Me: Where the hell did all these giraffe come from??? [yeah, I have no idea what I said there]
Watch the daughter is gonna be pretty
Yep. She's gorgeous.
A: What??
Me: The one the uncle is marrying.
Filch's daughter
The guy from Harry Potter
The one with the bridge.
A: Ahhh ok.
Yeah she's hot.
J: Frey
A: Robb missed out on that
Me: He did.
Oooo Bran. Ur powerful.
A: Bran is a beast.
But no legs.
Me: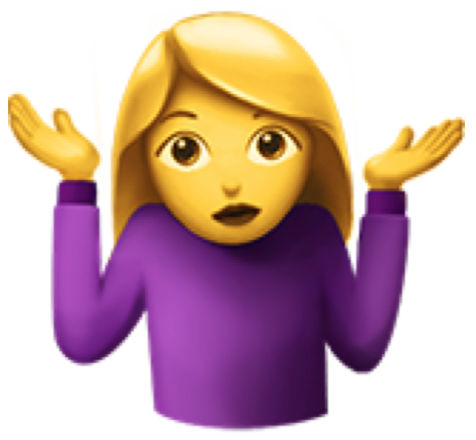 Haha jealous much mr advisor?
So many weddings this season!!
Uh oh. Who's this dude??
Wait what's happening??
I'm confused. Something's happening?
Why is the wolf locked up?
A: Hmm?
Me: Omg Bolton is gonna do something.
Somebody is gonna do something. *UCK OMG
A: >.>
Me: OH MY GOD!!!!!
OH MY GOD!!!
A: <.<
Me: Omg they killed the wolf!!!
Oh dear lord above!!!
Catlyn.
A: Episode over?
Me: Not yet.
Catlyn is pleading for him to walk out.
HOLY *HIT ON HIGH
HE DIES?!?!?
BOLTON YOU *UCKING *ICK
EVERYBODY IS A *ICK
OH MY GOD!!!
A: And who are you? The proud lord said, that I must bow so low. Only a cat of a different coat, is all the truth I know. A coat of gold, a coat of red. A lion still has claws.
Me: Catlyn!!
A: And mine are long and sharp, my lord
Me: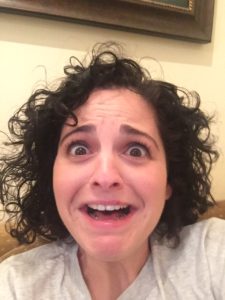 A: As long and sharp as yours.
Me: I can't!!!!!
This episode!!!!
J: The Lannisters send their regards
A: Welcome to the real members area
Haha
J: Lol
Me:
A: Hahahaha
Me: WHAT THE HELL JUST HAPPENED!?!?!?!
A: This was such an amazing experience for me, I just have to say.
Me: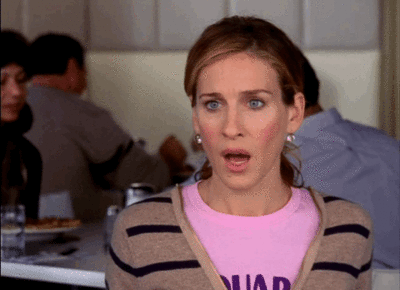 J: Yeah, this was truly special.
Me: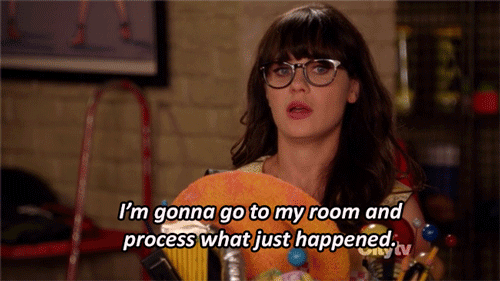 A: Bahahaha
J: For the record, Antony and I have been waiting for this moment with baited breath ever since this thread began.
We've pretty much been living for tonight.
Me: You're both sick bastards.
I'm literally sitting in shock.
Like absolute shock.
J: Go to YouTube and look up Red Wedding Reactions. It'll make you feel better.
A: God, this was so worth the payoff.
Me: OH DEAR LORD. ROBBY JUST TOLD ME THAT WAS THE RED WEDDING.
J: Yeah. Yeah.
Me: I THOUGHT THE RED WEDDING WAS GONNA BE GEOFFREY'S WEDDING!!
A: 'Twas indeed
Me: I WASN'T PREPARED FOR THIS!!!
A: Hahaha nooooope
J: No one was.
A: Damn right
Me: Robby's just laughing at me.
J: We're laughing with you.
Me: "You're so three years behind. This was like 5 years ago, Cristina. Nobody gives a *hit anymore"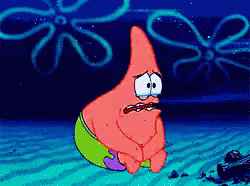 I thought the red wedding was Margery's family killing everybody.
Robby just laughed at me.
A: Awwww
I'm so sorry
J: Welcome to the world, my dear. It is a cruel and unjust place.
Me: Robby just continues to laugh at me and I'm huddled on the couch.
A: Tell Robby he's awesome for me.
Me: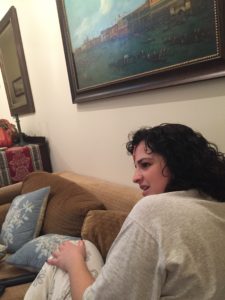 Robby just snapped that of me. And that's literally how I am.
I just.


J: Yeop.
It's so brutal.
The way the dude just unceremoniously ends Catlyn at the end…
Me: I KNOW.
And I even KNEW that the guy from cold play was in this wedding scene cause of the red nose video. And I saw him and I thought "Oh why is he here too? I guess he's in both weddings"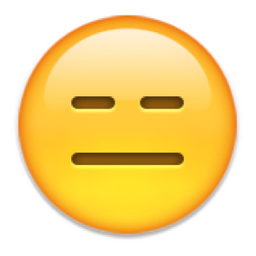 I'm an idiot.
A: Hahaha nawww
It really catches you off guard.
Me: The starks are dropping like flies.
J: Yeeeeoup.
Me: Robby said that here is where they really start veering from the book.
J: And now you really know that no one is safe
Me: I mean I always knew that but holy moly guacamole.
A: Nahhh not until season 6
Me: I'm literally sitting here debating my life choices. I don't know how to proceed right now.
Do I watch the next episode?
CAN I watch the next episode?
J: Couldn't hurt.
Me: Or do I watch designated survivor at 10.
J: I say that assuming you are completely numb.
Me: I really am.
Robby's like
"If ur not watching anything then give me the remote"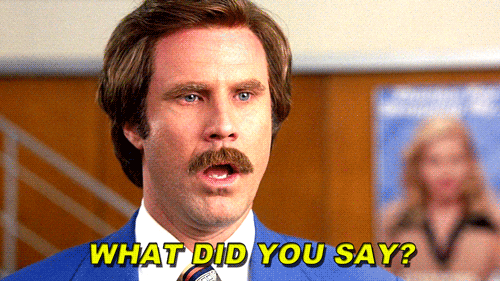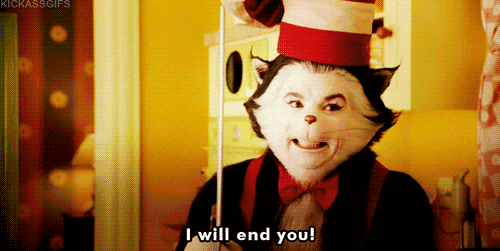 Ok yeah no. I'm watching the last episode.
Ok. Starting the next one.
Completely numb.
J: Good work, friend.
A: Awww yisss get it.
Episode 10:
Me: And the army is dead. Or dying.
I LOVE TYRION.
A: He's a bonafide G
Me: Geoffrey is such a *uck twit.
A: Fo real dawg
Me: Tywin u ass wipe
Somebody better kill Filch.
And kill him good.
A: Who can say what'll happen
Certainly not me.
Me: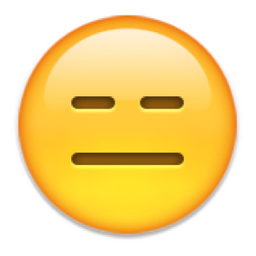 A: Mwahahaha
Me: Oh jeez. It's Ramsey again.
He's so messed up. Somebody better kill him too.
A: He's so dreamy though
You get the Red Nose Day jokes now right?
When Alfie walks in and stares at him.
Me: Haha yeah.
Awww reek.
YIIISSSSS SIS!!!!
Also why does Bran have to go get this raven. Raven you've got *ucking wings. Fly to Bran.
OMG she shot him!
3 times!!!!
Never scorn a lady jon snow. You really know nothing.
They're gonna kill gendry!?
No go escape!! Be free!
This red *itch.
Ok episode done.
Finished season 3.
And WHAT a season.
A: Oh man just saw this.
How was it?
Best season of tv ever
Me: 

J: I honestly think 4 is the best season of the series thus far.
So don't stop now.
Me: Well I can't stop after THAT season. As long as they don't kill of Tyrion I'll keep watching. He's my fav character.
J: Don't say "favorite character!" Those are the magic words that bring forth the Game of Thrones Gods' wrath!
Me: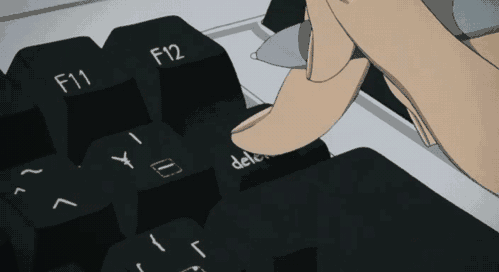 A: Hahaha
And that's it for Season 3.  I survived…Barely. Can't say the same for many of the characters though.