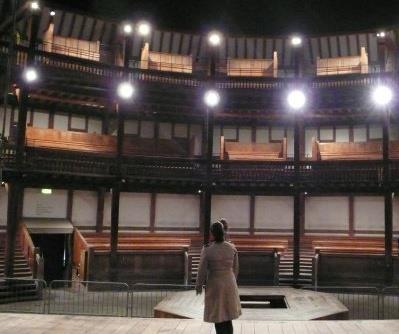 Hi there! I'm Cristina Farruggia; I live in New York, and I like to think of myself as a jack of all trades.
I was born in Italy to parents who were opera singers and moved here when my Dad got a job at the Met.  People think that's glamorous, but most of my childhood was spent like this:
Parent(s) are busy practicing their arias.
"Dad!"
Still singing.
"Mom!"
And they're still singing.
"MOM! DAD!"
"What?"
"Be quiet! I can't hear the TV!"
Much to their chagrin, both my brother and I entered the performing world and have been professional actors for the past six years or so.  Oh, we also wrote a musical.  Yep, that's right.  It's been a bit of an adventure and you'll hear all about it on here.
I'm a huge foodie.  I always love trying new recipes.  I might just share some with you. Ya know, if you want.
HUGE book nerd.  No joke, my mom had to hide my books from me during finals week so I would study.  Seriously.  I was a weird cool kid. Every Tuesday is "Book Tuesday" and you can read reviews of whatever I read that week.  Get ready for the awesomeness.
I spent a year in London getting my MA in Shakespearean Studies.  I will forever have a love affair with that city.  England itself is pretty cool too.  I mean, it's the birthplace of Harry Potter and Benedict Cumberbatch.  Come on!
Random facts I think you should know about me:
I love: Books, Coffee (don't talk to me in the morning until I've had some), Singing, Writing, Sushi, a Good Movie, Laughing, Pajamas (why can't we wear them all the time?), Traveling, Sleeping In, Running, Chocolate, Mahjong Titans (I spend way too much time playing this), apples.
"We are such stuff as dreams are made on"